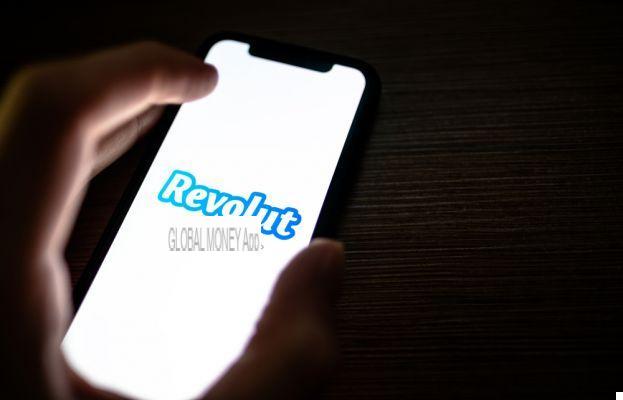 Depositing checks or cash is a solution that may seem outdated to some, but which is still useful today. Yes Revolut is known for its ability to innovate, it unfortunately cannot offer the same services as a traditional bank. So, as a neobank, no, Revolut does not allow you to deposit checks or cash into your bank account.
Discover the Revolut offer
Revolut: no deposit or issuance of checks
No need to be suspenseful, this article will not explain how to deposit a check into your Revolut account or how to issue one. As a neobank, Revolut does not offer these options. It does not have the necessary network, as is the case with some online banks which offer this possibility to their customers.

For some, this is a real black spot, especially for professionals who have to cash checks as part of their profession. Because, let's not forget, Revolut is aimed at individuals, freelancers and companies. Like any neobank, Revolut has the drawback of its qualities.
Withdraw cash, yes, but you can't deposit it
No need to place your hopes in the cash deposit either. Here again, Revolut does not have the answer to your expectations. Once again, due to the banking network problem, depositing cash is not possible.

Therefore, this article is not intended to explain how to deposit checks or cash with Revolut, but rather to understand the alternatives available to you.
Alternatives to depositing cash and checks
At Revolut, if it is not possible to deposit checks and cash, there are obviously other solutions to credit your account, as an individual or professional. Let's detail these solutions.
The bank transfer
It is the most classic action today. Many transactions are made from account to account, whether we are talking about individuals or professionals. This solution is popular because of the comfort it offers to everyone. The manipulations are limited, the debtor can pay anytime and anywhere. The creditor no longer needs to go to a bank branch to fund his bank account.
To receive a salary, the payment of an invoice, a refund or money from a loved one, the SEPA transfer has simply become essential.

Obviously, receiving money by bank transfer to your Revolut account is free.
The Revolut transfer
The Revolut transfer is different from the traditional bank transfer. While the latter allows you to pay money into an account by entering an RIB, the Revolut transfer simply allows transactions to be carried out between clients of the neobank.

The process is relatively simple. Are you expecting money from a loved one or a client? Just make a request to another Revolut user. Go to the " Payments »And select the person concerned by indicating the expected amount. It is also possible to make a spontaneous transfer to another Revolut account.

Like N26, Revolut is trying to attract new customers by highlighting these simplified operations that do not require you to have a bank account details to make a transfer. In addition, the operation is instantaneous and meets urgent needs.
Reload your account by credit card
Another option offered by Revolut to top up your account: the bank card. Once again, everything just happens through your app.
If you have a bank account at a bank that accepts checks or cash, credit your account and then use your bank card to credit the Revolut account. It is not rare that the accounts in the neobanks are only secondary accounts, it is thus possible to envisage this type of operations to compensate for the shortcomings of the new generation banks.

If a loved one wishes to credit your account, all you have to do is open your application and enter their bank details to validate the recharge of your bank account (the postal code will also be requested otherwise your transfer will be validated a few days later) .
Use Apple Pay or Google Pay
Another solution to consider in the absence of being able to deposit checks or cash at Revolut: more modern payments like Google Pay and Apple Pay.

These payment solutions are perfectly compatible with Revolut and other neobanks, N26 offers payment by Apple Pay and Google Pay. The only limit lies in the origin of the card since it must be issued in a country accepted by Revolut. However, the list goes on and on, there is nothing to worry about here. Another limitation, however: American Express cards are not accepted.

Payment is made here simply from a smartphone. For the more geeks among you, it is possible to top up a bank account with an Apple Watch.
To find out more about the Révolut neobank, see also:
How to open a Revolut account (and how to close it?)
Revolut: how to contact customer service?
Which Revolut card to choose?
Revolut application: what services are offered?
Revolut tariffs: what are the bank charges?