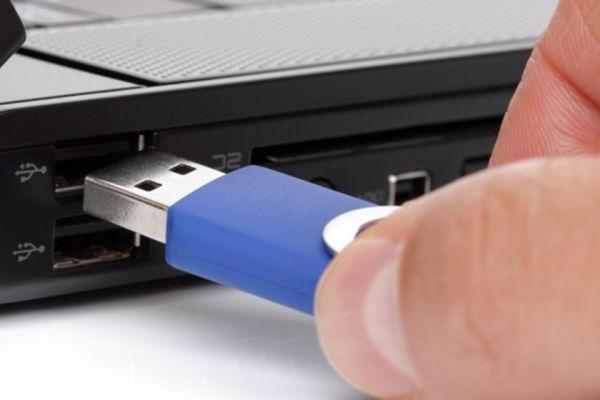 Are you looking for a simple and effective way that allows you to put Windows on a USB stick to always carry with you and to use on any PC? You have a Windows 10 or Windows 8 / 8.1 PC and have heard of the feature WINDOWS TO GO to do this but is it only available in the Enterprise version and not on your copy of Windows? The Windows To GO feature (designed by Microsoft for this purpose) also requires the use of a "certified" USB stick, which practically no one has! How to do?
No problem! Below we will see how create a portable version of your copy of Windows (with also all data and programs installed) using a simple USB pendrive and the program PARTITION ASSISTANT. Once you have created this USB key, you can connect it to any windows computer and by carrying out the BOOT (from the BIOS) from this key you can basically load your Windows operating system. It will be like having your PC always at hand, inside a small USB stick.
How to Put Windows 10/8 on USB Flash Drive
The program Partition Assistant inside it has a function called Windows To Go that allows you to copy Windows 10 and Windows 8 to USB in a few simple steps. You will need a USB stick with at least 13GB of space.
To start, download and install the program on your Windows PC:
Install and launch Partition Assistant, here is the main screen that will appear:
Select the disk (from the center of the program) and then click on the function Windows To Go Creator on the left menu:
A window will open offering you two possibilities to put Windows on USB:
OPTION 1: Create a USB stick with just Windows operating system, using the system ISO image file or by loading it from the original Windows CD
OPTION # 2: Transfer the operating system (Windows) current to a removable USB device, retaining ALL the data and software installed on the system
We see below both functions:
OPTION # 1: Create bootable USB with Windows
Choosing the first option and clicking NEXT at the bottom, a window like the one shown below will open. If the program does not detect the Windows 10, Windows 8 or Windows 7 installation file or the ISO file, then click on the "Choose" button to manually select it.
NB: You can download the Windows 10/8/7 ISO file from this page.
Once you have selected the USB key to copy Windows to click on the bottom PROCEED.
Select the Windows ISO file to copy and click OK:
The program will warn you that any data on the USB stick will be overwritten and permanently deleted. Click on "YES" to proceed and start the creation of the USB disk with Windows 10/8/7.
Once finished, you can take the created key and connect it to any computer with any operating system. On that computer you will first have to access the BIOS settings, change the boot order by inserting the USB stick as the first disk and finally you will have to restart that computer. The USB key with your newly copied Windows operating system will be read immediately and you can start working as if you were in front of your PC !!
Thanks to Partition Assistant, even if you don't have a PC with the Enterprise version of Windows 10, 8 or 8.1 you can easily and quickly create a portable version of your Windows operating system.

OPTION # 2: Create and Transfer the current Windows to USB
Click on the second option if you want to move the correct system to a USB device and keep all data and software installed on your Windows PC:
Click on NEXT to start the procedure Windows transfer to USB without losing data. Unfortunately this function is only active for those who have a purchased license of the program. By clicking on NEXT (if you have already purchased the program) a window will open with all the information of the current operating system:
Click again on NEXT below to open the window in which you will have to select the USB device (key or external disk) on which to copy the operating system:
Click on "Proceed"To confirm the operation and start copy and transfer Windows to USB, without losing the data and applications installed on the system. Once the USB disk is created, you can connect it to a any other Windows computer and it will be like being in front of your computer.
Put Windows on USB Stick to Create Portable Version -