The PS4 will soon welcome its 8.50 update which will correct bugs and bring small novelties. But it will also remove an important feature from the console: Communities.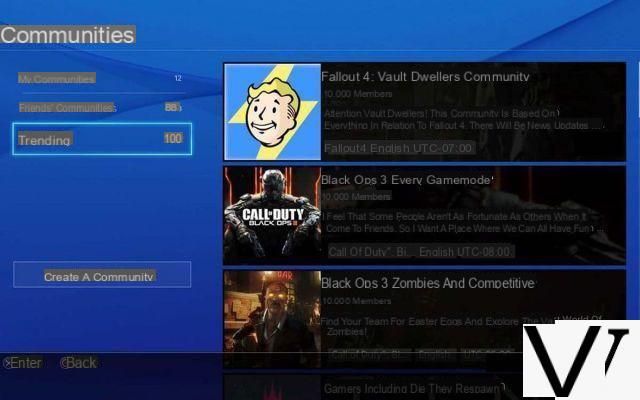 The PS5 has been out for several months now, but Sony does not intend to abandon its PS4 "standby" anytime soon. The two machines will cohabit for some time and the PS4 will continue to receive games and especially updates. The next one will however put an end to a flagship feature of the machine: the communities.
The update 8.50 of the PS4 will indeed purely and simply remove these Communities. As of April, they will disappear. Note that they had already been excluded from the mobile application last month.
PS4 says goodbye to communities
However, the Communities are not neglected by the players, since many of them still use them today. Sony has not yet given an explanation for this disappearance and we don't know yet if they will come back in one form or another, or if this function will be replaced by a new, more modern one.
As a reminder, the Communities option was integrated in 2015 on the PS4 via firmware 3.0. They allow players to group together around a specific topic (like a game) and find friends online. It was possible to join large groups, but also to create ones by yourself to find potential friends. So you only have a few days left to take advantage of it. Firmware 8.50 also adds other small features, Such as hiding a game from your profile or turning off message notifications.
Read also - PS5 test: crazy loading times, unprecedented gaming performance, Sony is a game-changer
Sony therefore continues to make changes to the PS4 OS, which is not really surprising. The console will take advantage of the lack of stocks of the PS5 and will even host games categorized as "next-gen", such as Horizon Forbidden West, Mass Effect Legendary Edition or Resident Evil Village. There is still something to hold before being forced to switch to the PS5.