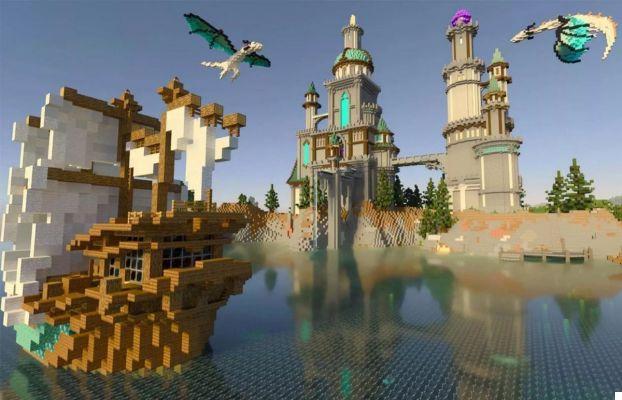 Microsoft has officially launched the May 2020 major update for Windows 10. NVIDIA is responding with Game Ready 446.14 WHQL drivers, also optimized for several games.
Valorant, Minecraft Dungeons, Disintegration and Crucible are affected.
Read also:
Minecraft RTX: (re) discover the game sublimated by ray tracing
Important Game Ready drivers at NVIDIA
You probably won't have escaped your notice if you follow Microsoft's news to a minimum: the firm has officially launched the May 2020 update for Windows 10.
And this major update of the OS deserved a solid new version of the drivers for NVIDIA graphics cards. Indeed, between the enrichment of the "Task Manager", capable of displaying the temperature of the GPU, and, above all, the arrival of the DirectX 12 Ultimate API, it was fashionable that NVIDIA optimize its solution for the make it work best with the new features of the OS.
In addition, this new driver also optimizes performance on several recent games: the hack and slash of Mojang Minecraft Dungeons and the Valorant FPS of Riot in the lead, but also Disintegration and Crucible.
Finally, various bugs have been corrected, in particular concerning the Corsair ICUE software, performance on Overwatch or even spikes in poor performance in SLI on certain games.
Source : NVIDIA