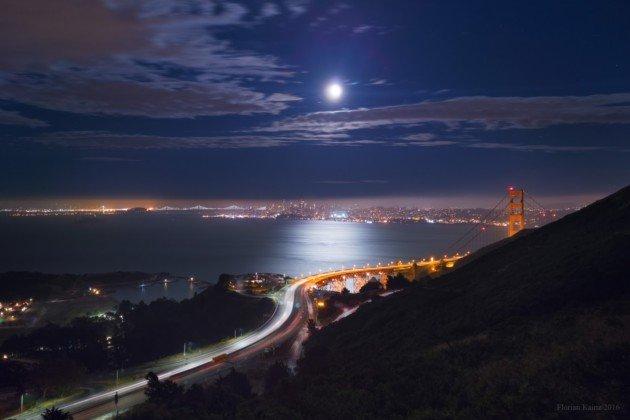 Golden Gate Bridge, Nexus 6P and software created by Florian Kainz (Google)
With its Pixels, Google had already shown us that it was possible to significantly improve the quality of the photographs without changing the photo sensor (Sony IMX378 found on the Xiaomi Mi 5s). In terms of photography, the Pixels have nothing to envy the Galaxy S8 and the iPhone 7. Google smartphones take excellent photos, especially when HDR + mode is activated.
Nexus 6P
One of the engineers behind Google's development is working on an application dedicated to night photography. The idea is to facilitate access to manual control over exposure, focus distance and sensitivity of digital sensors to light (ISO). The software can then create up to 64 images at a time and stitch them together. It is a technique widely used in photography, as you will see next.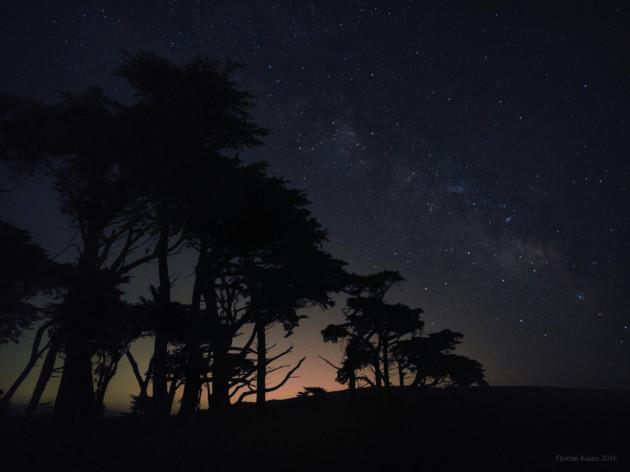 Nexus 6P
You can find some examples of photographs taken by Florian Kainz in his Google+ album.
How to take nocturnal photographs with a smartphone?
It is already possible to take photographs like the engineer Florian Kainz, with most smartphones and the equipment we have at our fingertips. The advice below can be given by all photographers, they are basic advice.
Capture in RAW
Above all, you need a smartphone capable of RAW photos. This is a file format for digital images, without actual compressions. You therefore have access to much more information to edit your photographs. Be aware that you can get very good results with JPEG files, but you will have to multiply the shots to stitch together in order to have enough information to process.
A significant opening
Prefer smartphones to cameras with a large aperture (f / 1.7 to f / 2.2). Quite simply to bring more light into the sensor.
Download a dedicated application
You will need a dedicated app, we recommend Camera FV-5. The latter supports the RAW format, and allows you to manually modify a number of parameters, such as exposure time and ISO. The paid version for Android is very complete, it offers advanced levels of control similar to a DSLR. It is the only application that allows to achieve long exposure times, up to 64 seconds.
Use manual focus
Focusing is a bit frustrating at times for astrophotography. Use manual focus instead of autofocus. Orient there on infinity.
Stabilize your smartphone
Use an accessory to stabilize your smartphone. Our best advice is to use a tripod, there are small ones available, but you can still use things from your surroundings to stabilize your smartphone. Personally, I regularly use elements of street furniture, such as a wall for example.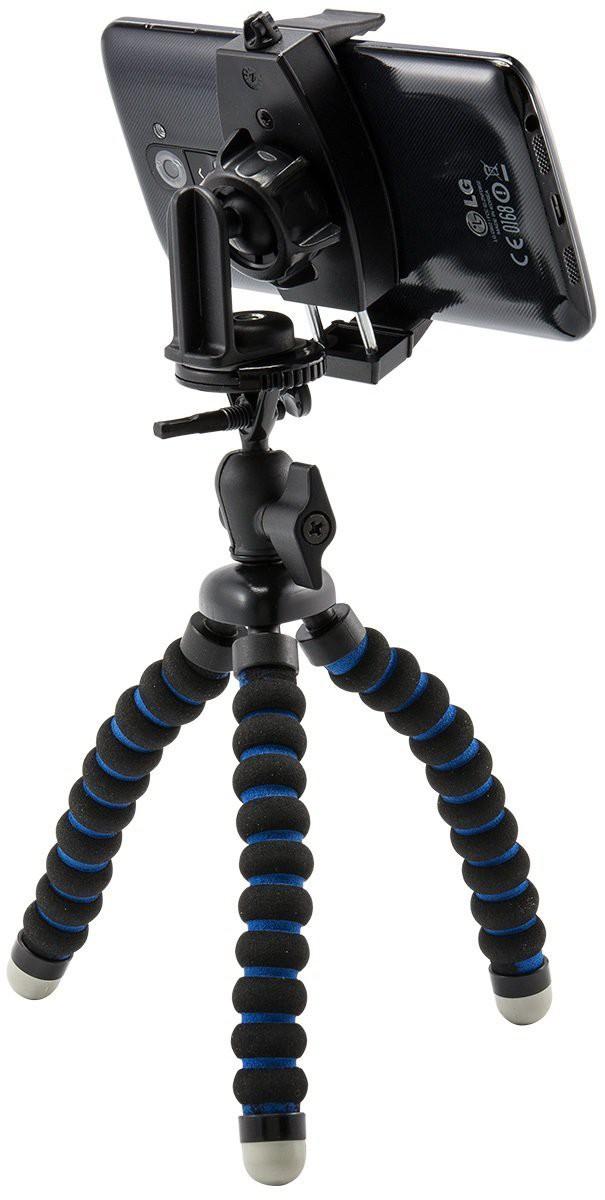 Arkon mg2tri
One of my favorite accessories is this tripod from Arkon. It is solid and practical, its higher price is largely justified.
Optional: edit your photographs
Optional: If you want to get deep night photographs, like those of the Milky Voice for example, you will need to take several shots in a row, then edit and stitch the photographs together with software. Most of the time, Adobe Lightroom allows you to do this job with little knowledge. There are Lightroom "presets" that will make your job easier.
The Milky Way within reach
Are you not convinced ? The shots taken by this photographer with a OnePlus One should convince you. The latter took some photographs in the middle of the American desert of the Milky Way. The result is less clear than the pictures provided by the engineer from Google, but the OnePlus One is now more than three years old.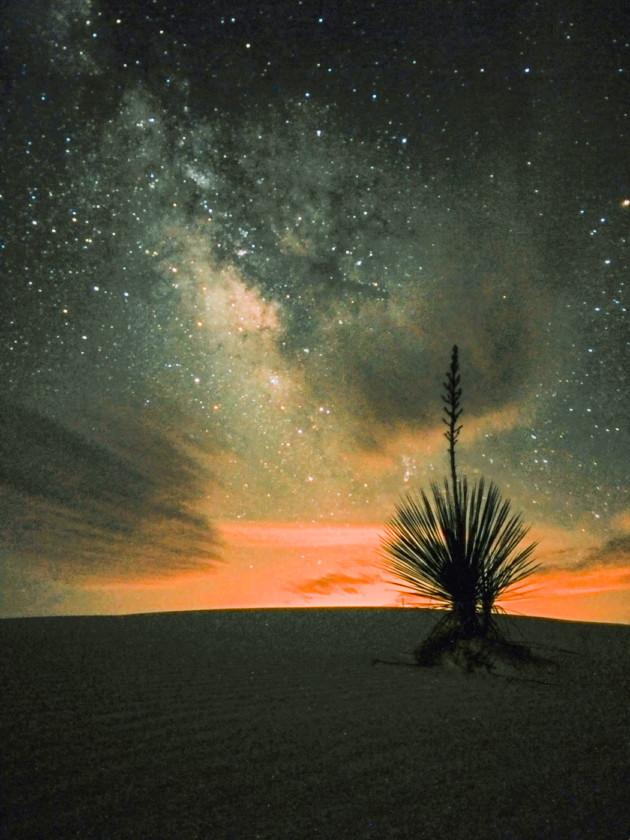 OnePlus One, 30 seconds, f / 2, ISO 3200, stitching 4 JPEGs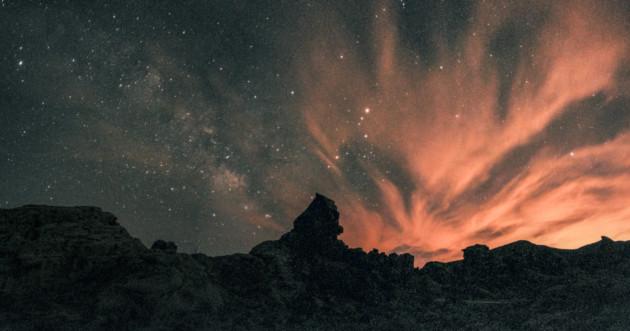 OnePlus One, 32 seconds, f / 2, ISO 3200, stitching of 4 photographs