The competition is intensifying for Netflix, and you might want to check out if the grass is greener elsewhere. To avoid accumulating subscriptions, here's how to unsubscribe from Netflix quickly, but also how to resubscribe without losing your data.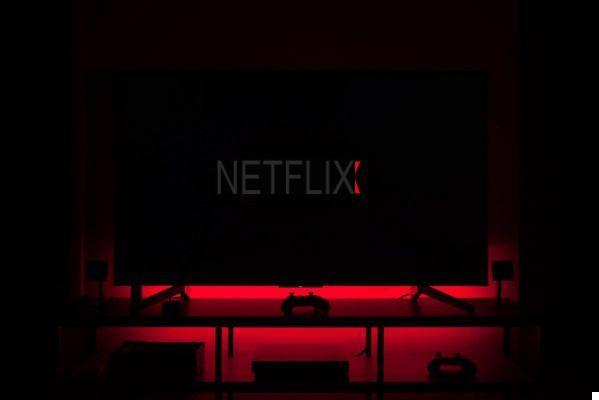 Netflix is ​​the most popular SVoD service in the world, with more than 209 million subscribers worldwide in 2020, it is far ahead of the competition like Prime Video, Canal + Séries or Disney + in other regions. But it also has its faults, starting with a price higher than most of its competitors (between 8,99 and 17,99 euros depending on the package). Fortunately, Netflix is ​​non-binding, so if you want to lower your bill, it's very easy. We explain how to unsubscribe from Netflix in a few clicks.
How to unsubscribe from Netflix from a browser
To unsubscribe from Netflix, you must go to the Netflix.com site from your browser. From there, go to the Account settings by hovering the mouse over your portrait, at the top right of the interface, and click on Account.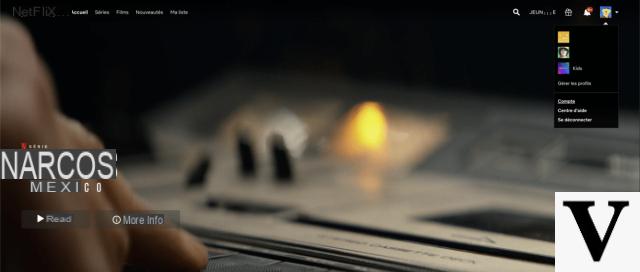 Access your Netflix account //
From this page, you can modify most of Netflix's settings such as your payment details, your username, your reading preferences and in the case that interests us, cancel the subscription. This option is clearly indicated in the category Subscription and billing by the block unsubscribe, on the left, on which you have to click.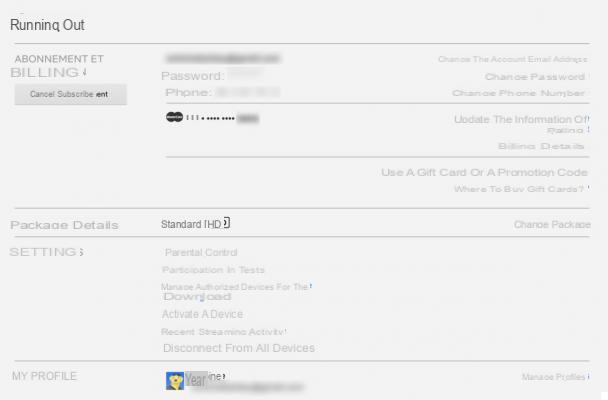 Netflix will ask you to confirm your choice to terminate and will try to do it all, offering you instead to switch to a different plan to lower the monthly bill or improve your experience. If your decision is made, confirm by clicking on Complete the cancellation. This done, your subscription is indeed canceled and you can justify your decision or not.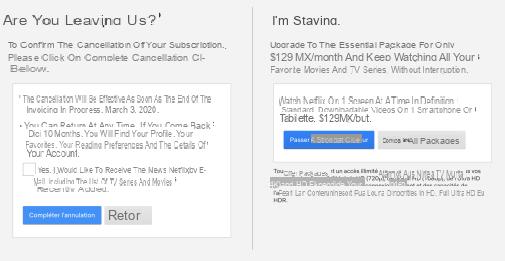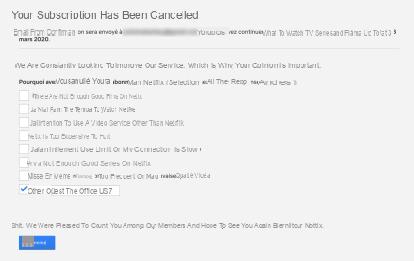 How to unsubscribe from Netflix from an Android or iPhone smartphone
On smartphone or tablet, handling is more or less identical. Launch the app and identify yourself, then click on your icon at the top right of the home page to open the menu. Select the Account option and you will be redirected to your account web page, just like on PC.
From there, the procedure is therefore similar. Click the big button unsubscribe, And then Complete the cancellation.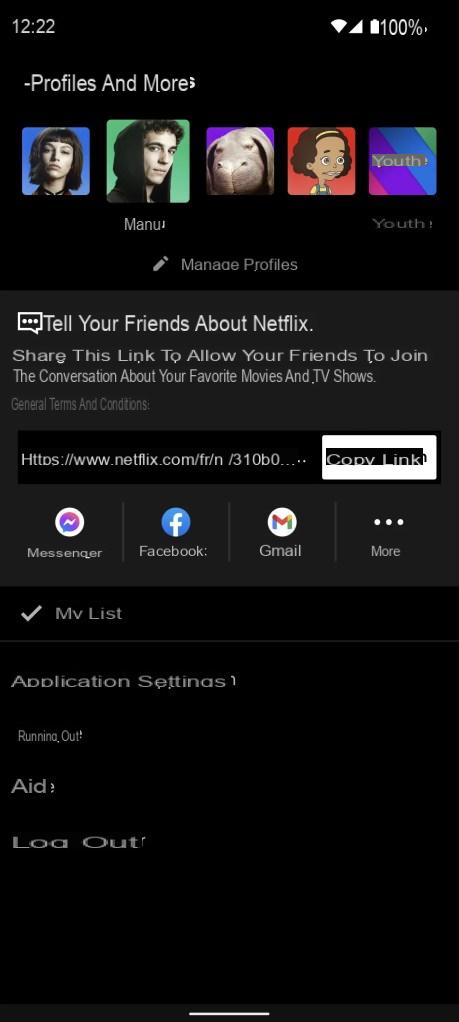 Access your Netflix account from the app //
You are now unsubscribed from Netflix. You will still be able to enjoy the catalog until the end of your subscription month and even recover all of your data such as your viewing history if you resubscribe within 10 months.
How to reactivate your Netflix account after unsubscribing
If you wish to reactivate your subscription before the end of the subscription month, simply return to the Account settings and, instead of the button unsubscribe, you will find the button Reactivate subscription. Click on it and your subscription is automatically reactivated (this time Netflix does not ask you to confirm).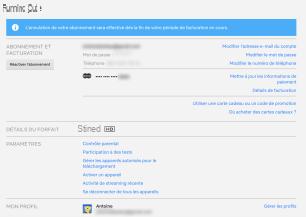 Netflix is ​​starting to have serious competition in Spain with Disney +, Prime Video and Apple TV +, but it seems to keep one step ahead by the fact that it remains the one who democratized SVoD… Until when?