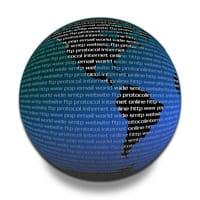 Our video
Quick version
Slightly slower version (but cleaner)
Clean server version
Links
To go further: Access your FTP server anywhere in the world
Notes
Our video
Upload your video "FAQ: Install an FTP server on Windows"
Quick version
QUICKLY, I WANT TO INSTALL AN FTP SERVER NOW!
1) download Typsoft FTP Server: https://sourceforge.net/projects/ftpserv/?SetFreedomCookie=
(ftpsrv111.zip, 413 ko)
2) unzip the file
3) launch ftpserv.exe
that's it !
Your FTP server is up and running.
You can connect to it and access the contents of the C: Temp directory
Slightly slower version (but cleaner)
Once TypSoft FTP Server is started, you can then:
Change the root directory of the FTP:
Setup menu> Users> Anonymous> Root directory: click on "..." to choose the main directory of the FTP server> click on "Save".
Deactivate anonymous account
Menu Setup > Users > Anonymous > cocher "Disable User Account" > "Save"
Create user accounts so that each user has their own directory, or to define different rights (for example, read a directory but not write to it).
Setup menu> Users> "New user" button to create a new user.
Password: enter the password.
Root directory: choose the default directory for this user.
Directory access: click on the directory and check the download, upload, etc. boxes. to authorize the user to upload, download, create or not directories, etc.
You can define different rights per directory.
Don't forget to click "Save" to save your user's changes.
Clean server version
Typsoft FTP Server is a application.
This means that it must be launched, and that as long as no user is logged on to Windows, the FTP server will not start.
To have an FTP server that starts at the same time as Windows (even if no user is logging in), you must have the FTP server in the form of service.
In this case, use FileZilla FTP Server (also free).
The configuration of FileZilla is very similar (creation of users, definition of rights ...)
Links
Sites:

TYPSoft
fileZilla
Download:
TYPSoft FTP Server (413 ko)
FileZilla FTP Server (2,3 Mo)
heanet.dl.sourceforge.net/sourceforge/filezilla/FileZilla_Server-0.9.12c.exe Direct download
Installation and configuration of a FileZilla FTP server
(TYPSoft FTP Server and FileZilla FTP Server are free.)
To go further: Access your FTP server anywhere in the world
Connecting to your FTP server will ask you to know the IP address of your machine. However, for the majority of ADSL subscriptions, this is dynamic, ie it changes regularly. To be able to connect from anywhere you can use a suitable service, see: http://www.Idroid.com/faq/sujet 3429 myths fixed ip needed to connect remotely
Notes
An FTP server is a reliable way to transfer files from one computer to another, especially when Windows Folder Sharing is taking its toll:
Take Internet Explorer, enter the address of the ftp server (ipaddress) and you can transfer files by dragging and dropping on the window of Internet Explorer.
It is also a convenient way to exchange files with a Linux machine (which can easily access the FTP server even if you cannot get Samba running).
If you have ftpfs installed, you can even mount it in your tree for easy access. You can then simply use the cp command to transfer files.
In KDE, in Konqueror, enter ipaddress and you can also copy files by simply dragging and dropping.
With G4U, Knoppix or another LiveCD, it even allows you to ghost your hard drive or transfer files when Windows doesn't want to start.
Convenient for disaster recovery files.
(G4U uses an FTP server to store disk images.)