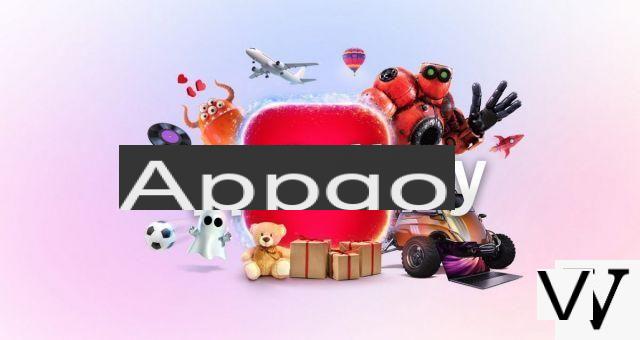 © Huawei
Huawei's efforts on its AppGallery seem to be paying off. The application download platform should register strong growth over the past year.
Deprived of Google's services for its smartphones, the Chinese manufacturer Huawei had no other choice but to invest heavily in an alternative to the Play Store.
Read also:
Huawei updates AppGallery, its app store alternative to Google Play
382,4 billion downloads
Huawei's AppGallery is one of the biggest downloads. Over the past 12 months, the company reports that it has experienced 33% growth in its monthly active user base and an 88% increase in downloads.
Zhang Zhe, Director of Global Partnerships and Consumer Business Division, explains that at the end of 2019, the AppGallery platform was present in 25 countries with just over one million downloads. At present, the service would now be available in 42 countries.
In 2020, Huawei recorded 382,4 billion downloads, up from 174 billion the previous year. It would be mainly the games which would explain this strong increase. According to Huawei, the number of games available has actually increased by more than 500% in one year.
Read also:
Huawei CEO insists they won't sell their smartphone division
Twice as many native apps
To make the work of publishers as easy as possible, Huawei unveiled its HMS, or Huawei Mobile Services, in version 2020 in September 5.0. These consist of 56 kits and some 12 programming interfaces.
These HMSs allow developers to easily replace interfaces for Google Services. Thus, an application using, for example, Google Maps could easily be based on Petal Maps within the AppGallery.
In the past, Microsoft had tried to develop a similar device in order to attract developers to Windows Phone. According to Zhang Zhe, "the number of applications integrating the HMS Core has more than doubled". 120 applications would thus be native (+ 000%). According to him "it shows that more developers are interested in the capabilities of Huawei devices to innovate and deliver more unique user experiences."
Recall that in parallel Huawei offers its Petal Search engine to search APK files when they are not listed in the AppGallery. This engine even lets the user know when an update is available.
Source : Developer Tech