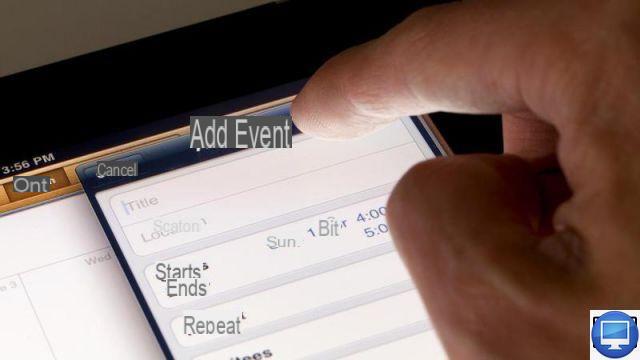 Google Calendar is a great way to get organized, share your appointments, and remind your family or colleagues of important dates.
For your events registered on your Google calendar to appear on your iOS, in particular on the Apple Calendar application, you will then have to configure its synchronization via your Google account.
To help you through this process, we explain how to use Google Calendar on your iPhone.
Use the Google Calendar app
In addition to presenting a colorful design, more attractive and more detailed than the classic version of Apple's calendar, Google Calendar works, among other things, with iCloud and Microsoft Exchange.
Apart from its user-friendliness, Google Calendar does not have the same access levels as the Apple version.
Indeed, some of its features are incompatible on iOS; you will not benefit from the sending of event notifications by e-mail, the creation of Google calendars or the reservation of meeting or conference rooms.
Sync Google Calendar with Apple Calendar
To sync and share your Google Calendar appointments to Apple Calendar, there are some quick, but necessary, steps to follow.
On your iPhone:


Go to Settings.
Go to the option Calendar.
Tap on Accounts, And then Add an account.
Select Google and enter your Gmail account details.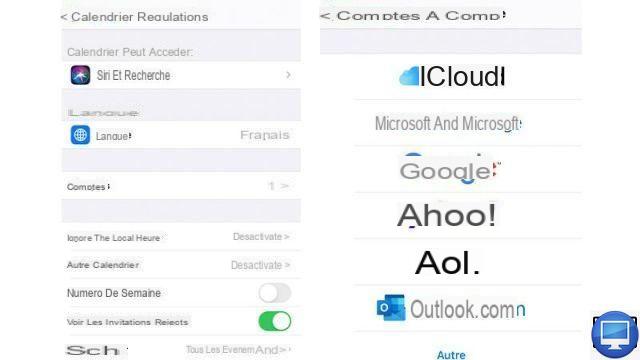 Now, among the Google services offered (Mail, Contacts, Notes and Calendar), check that Calendar is activated, finally press Save, top right.
Once done, make sure that the Google Calendar option is also enabled in Apple's Calendar app. To do this :


Open the Calendar Apple
Press the option Calendar at the bottom of the screen.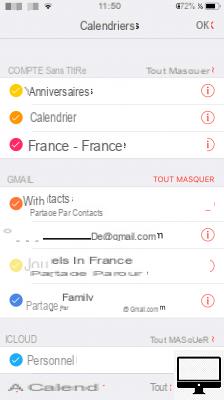 Thus, you will have access to your calendars, synchronized addresses and all your planned events.
To assign a color to each calendar, simply tap the "i" located to the right of your Gmail account.