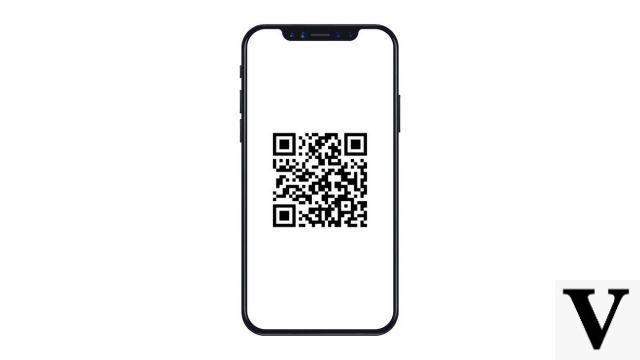 QR Codes are everywhere, and are very practical for accessing a website very quickly. But did you know that you can scan them without resorting to a third-party app on iOS? We explain how to get started with this feature on iPhone.

As is often the case with iPhone, there are actually two ways to go about scanning a QR code.


Scan a QR Code with the iPhone Camera
Position yourself in front of the QR Code, and open l'appareil photo from your iPhone.





Just aim the QR Code with the camera, a Safari notification should appear


Click on the notification to open the link contained in the QR Code
Scan a QR Code Using iPhone Control Center
Open the app Settings


Look for the submenu Center de contrôle and access it


Open Customize orders


If it is not already in "Include", expand the list and touch the small "+" located to the left of QR code reader to add it to your selection


From any app or screen on your iPhone, swipe your finger from bottom to top (if iPhone 8 or earlier) or upper right corner down (if iPhone X or later) to open the control center


Open the module Scanner de code QR and simply aim at the QR Code you want to open.
Adding the QR code scanner to your control center selection allows you to have it at hand from any application and therefore gain in efficiency. But you can just as easily open your camera from any app by swiping your finger up and down, then to the right.
Find other tutorials to help you master all the features of your iPhone:
How to measure with your iPhone?
How to scan a document with your iPhone?
How to film the screen of your iPhone?
How to activate power saving mode on an iPhone?
How to activate dark mode on an iPhone?
How to increase the font size of your iPhone?
How to print from your iPhone?
How to create a shortcut and use it with Siri on iPhone?
How to add a web shortcut on the home page of your iPhone?
How to use effects on iMessage?
How to filter iMessages whose sender is unknown?
How do I leave an iMessage group conversation?
How to create iMessage group chat?
How do I make a FaceTime call?
How to create and use a Memoji?
How do I edit and delete a payment method on Apple Pay?
How to use Apple Pay?
How to share the 4G connection of your iPhone with your computer?
How to take a screenshot on my iPhone?
How to ring a lost or stolen iPhone with iCloud?
How to turn off vibration in silent mode on iPhone?
How to locate a lost or stolen iPhone using iCloud?