Your iPhone contacts are precious and you can easily back them up with iOS.
To back up your contacts, you can either use the good old iTunes backup (we'll remind you of the basics here) or rely on iCloud. To turn on iCloud Contact Backup:
Go to Settings then "iCloud",
Activate the button in front of "Contacts"
Your contacts will now be automatically synced to the Apple Cloud. You will thus find them on your other iOS devices (iPad) but also on your Mac computers and why not PC if you install the iCloud connector.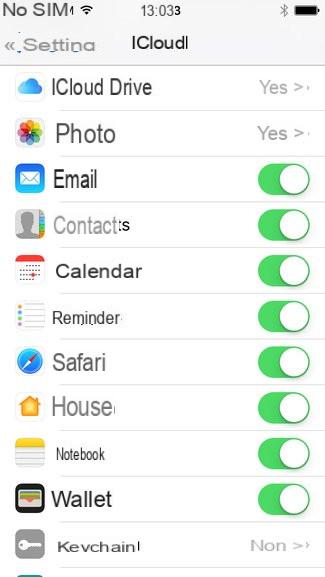 Find the rest of our tips for iPhone:

IPhone Update: Install iOS 10
iPhone: back up your data in just a few clicks
iPhone: save photos easily
iPhone: restart a blocked application
Reselling your iPhone: how to prepare it
Find a lost iPhone in a few clicks
iPhone: create a medical card for emergencies
iOS: uninstall Apple apps
Set up a VPN on an iPhone
iPhone: change store for applications
iPhone: turn off physical activity tracking
iPhone: configure the flash to signal calls and notifications
Restore iPhone easily