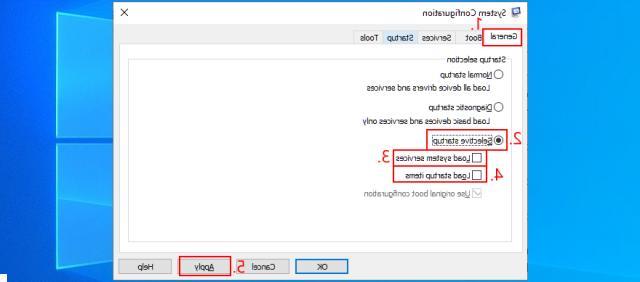 Since Windows 7/8/10 were launched they have certainly been made more stable over time. However, they still show up too often crash problems on Windows 10/8/7 / Vista which are very annoying especially when you are working. The crash can occur when starting the computer or while loading a file or program, or it can be a random crash, black / blue screen, total blocking of commands (freezing), system restart, etc ...
Crashes on Windows can have several causes. Behind each cause there could be multiple reasons. But how to fix crash problems on Windows 10/8/7 / Vista? Besides reinstalling the system, is there any other way to fix these problems and keep your data intact? All you need is a Windows recovery CD or recovery USB stick. If you don't have it then we recommend using the program Windows Boot Genius, which is capable of creating a recovery CD or USB stick for Windows (any version).
Download Windows Boot Genius on your PC. To proceed with the installation and use of the software, it is essential to enter the serial code obtained by purchasing the program license.
Guide: How to Fix Crash Issues on Windows 10/8/7 / Vista
Download Windows Boot Genius on a working (and crash-free) Windows computer and then follow the steps below:
Step 1. Create Windows Recovery Disc
Before you start, prepare a blank CD or USB drive (you can use these to make a boot disk). Run the program and insert the CD or USB on a working Windows PC (and not the one that crashes and / or won't start). When the wizard appears follow the various steps to burn a CD or create a USB stick. All you have to do is click on the burn BURN button.
Step 2. Log into Windows via created CD / USB
Now go to the computer that has the crashing problems with Windows. Insert the CD or USB drive into your computer and restart it. When the system starts to load, press F12 right away to enter the Boot Device menu. From here (BIOS) set the USB disk as the boot disk. Then restart Windows and automatically the USB stick will be read. At this point a window will open in which you will have to click on "Boot from Boot Genius" to enter the system and display a screen like the one below. From the program, access the tab WINDOWS RESCUE to access the window with all possible solutions:
Step 3. Fix Windows 10/8/7 / Vista Crash Problems
There are on the left of the program several solutions to fix crashes on Windows. Based on the symptoms of the problem, choose the right solution to solve them.
Crash before loading bar: This is the solution to adopt if when you start your computer, it always crashes with a black screen. In this case you are never able to reach the screen with the Windows loading bar. You may see error messages such as "NTLDR missing", "Operating system error while loading", etc ..
Crash on loading bar: This is the solution to adopt when you start your computer and it always freezes or hangs on the Windows loading bar or the Windows welcome screen. You might observe lock screen, repeated reboot, blue or black screen.
Crash after loading bar: Solution to select when the computer crashes immediately after loading the Windows operating system.
Backup restore: If you have backed up your computer, this solution will restore your data in seconds.
Windows reinstallation: If none of the cases described above represent your situation then you just have to do this last solution, drastic but effective.
My pc crashes when I'm using a program, the screen turns black and a kind of dotted square forms in the middle of the screen and if I don't restart it it stays like that for a long time…. this problem is quite recent and does not allow me to make the best use of the programs installed above.
advice?
None of the repair options worked so I decided to reinstall Windows 10: I entered the proposed option but I couldn't move on the screen. Could you help a non-expert user which I am?
we are sure that if I do it I will not lose the data inside my computer
thank you very much for your reply 🙂
I just wanted to ask one question, doing so, do I risk losing the data that is present in my pc? or do they stay?
The data remains because no formatting is done but only the repair of damaged registers.
How to Fix Crash Issues on Windows 10/8/7 / Vista -