Whatsapp is the most used messaging app by people all over the world. Through this app it is possible to communicate and share experiences and emotions with all our friends, relatives, colleagues or simply acquaintances. It is very simple to use (even for the less technological) and above all it is 100% free. With Whatsapp not only text messages are sent but it is also possible to send / receive multimedia messages (with photos, videos and voice audio files). But that's not enough. In order to best express their own emozioni, in the messages you can insert the classics emoticons or the so-called STICKERS (ie "stickers") which are images (both static and animated) with which it is possible to best convey a thought or a simple emotion (joy, sadness, anger, embarrassment, surprise, etc ...).
Within Whatsapp there are already some predefined stickers for whatsapp ready to use and many other "packs" of stickers that can be downloaded and used. These stickers are depicting animals, objects or generic characters, so they are not personalized.
If you are on this page it is most likely because you have seen some of your friends who use personalized stickers depicting theirs face. They are almost always stichers that represent the face of the person in "cartoon", And very similar to the subject. If you also want to create stickers for whatsapp with photos of your face, below you will find out how to do it. It is very simple and you just need to follow the steps described below.
Step 1. Convert your photo to "Cartoon" style
Step 2. Import image to Whatsapp as Sticker
Step 1. Turn photo of your face into Cartoon
The first thing to do is to create the sticker or sticker using your photo. Get a photo of your face. A photo where you are present in full is also fine, the service we will use below will be able to take only the face and create the sticker from it. If you are using your mobile and in the photo gallery you already have a photo of your face, ok you can proceed. Otherwise, if you have it on your computer, we recommend that you use the service from your PC or Mac.
The service to use to create the sticker / sticker of your face in a "cartoon" version is called PhotoCartoon.net. It is a site that can transform photos into cardboard or comics in seconds. Here are the precise steps to follow.
Step 1. Log in (from your mobile or computer) to the website PhotoCartoon.net. Once logged in you will see a form in which you can import your photo.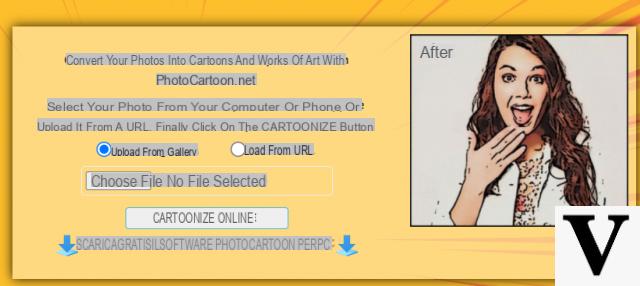 Click on CHOOSE FILE and then select your photo from your computer. If you want to create a sticker with your face that represents joy, choose a photo where you are beautifully smiling. In the same way, choose a photo with a different mood of yours in order to represent other situations and other emotions (sadness, anger, doubtful, thoughtful, etc ...)
In our example we took a photo like this (with expression of doubt):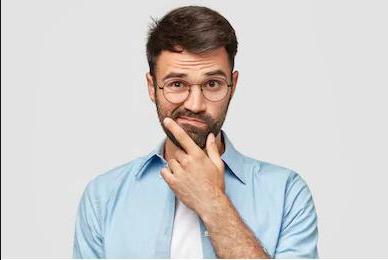 Step 2. Convert photo to "cartoon" drawing
After selecting the photo click on "CARTOONIZE ONLINE"And the system will automatically transform the photo into a" cartoon "style. In the panel that opens, from the left select the effect "CARTOON REAL1"To get the cartoon effect focused only on your face. Here's what we got from our photo: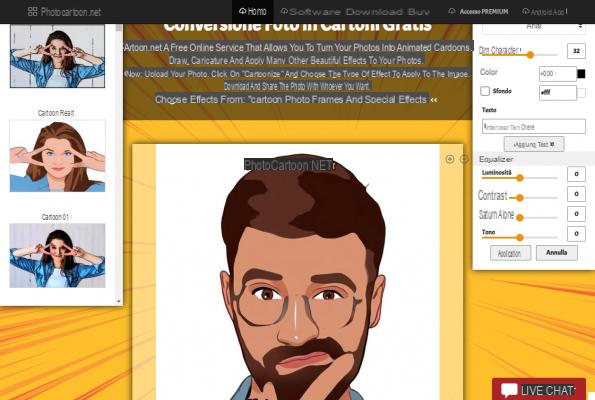 Step 2. Download the photo
Click on "Download"To download the photo to your mobile (if you are using your phone) or to your computer. Or you can click on the Whatsapp icon symbol if you want to immediately send your sticker to your friend or family member.
NB: The sticker created with your face will have the words "Photocartoon.net" superimposed. To remove this writing, you need to purchase the Premium version of the service.
Step 2. Import your face stickers to Whatsapp
Now that you have created the image of thesticker with your face, you can proceed with uploading it to the app Whatsapp. To do this import you need to download and install a free app capable of uploading stickers to Whatsapp. We have chosen among the many apps available Sticker Maker.
Install the Sticker Maker app on your mobile Android from this page of the Google Play Store: https://play.google.com/store/apps/details?id=com.stickify.stickermaker&hl=it_IT
If you own a iPhone you can download a similar app from this App Store link: https://apps.apple.com/us/app/sticker-maker-studio/id1443326857
After installing the app, open it and click on "Create new Sticker". Then you will automatically access the photo gallery of your mobile to select the photo we created earlier with PhotoCartoon.net.
NB: If you have saved the photo on your computer you will have to transfer it to your mobile phone via USB cable or using a program capable of transferring photos from computer to mobile.
After opening the image (sticker) within the Sticker Maker app you can make some changes such as deleting the background using the tool ERASER. Click on "ERASER" and then with your finger remove all the background of the photo in order to have only your face as a sticker.
After completing the changes click at the top right on SAVE and the app will ask you if you want to add the sticker to Whatsapp. Click on ADD per I will proceed.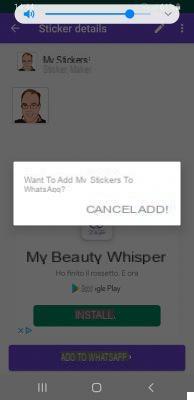 Well at this point you just have to open Whatsapp, choose a contact and then access the STICKERS section. Here you will find the newly created sticker with your face. Select and send !!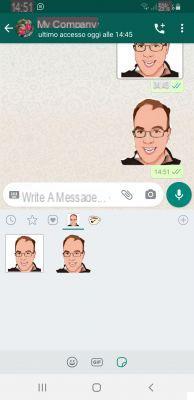 Beautiful, is not it?
Try it yourself a create stickers for Whatsapp using photos with your face. Create a sticker to send to express your joy, another to express doubts, another to express sadness, and so on !! Your friends will be amazed 🙂
[…] Easy right? If you want to create a sticker with a "Cartoon" effect, I suggest you read this article (in practice your photo is first converted into a cartoon and then transformed into a sticker for [...]
If you want more info on how to use Stickers for Whatsapp, read the guide on the official Whatsapp website: https://faq.whatsapp.com/android/chats/how-to-use-stickers/?lang=it
How to Create Stickers for Whatsapp from Photos with Your Face -