Facebook Messenger behaves a bit like an email box, capable of sorting messages perceived as spam. It is nevertheless possible to access it via a simple manipulation.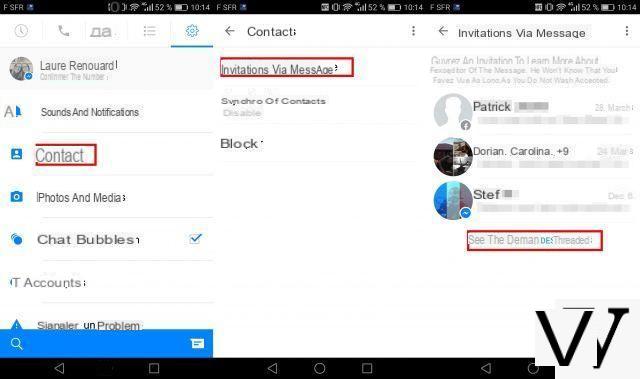 As we already know, Facebook Messenger allows you to send and receive messages to contacts who are not among your contacts. Upon receipt of messages, the user receives an "invitation" to view the content and, if he opens the message, will do so discreetly since nothing will indicate that the message has been read. Of course, you don't get these kinds of messages every four mornings, but it seems that Facebook offers an additional filter applied to these "Invitations by message", a bit like an anti-spam tool. We will not be talking about a secret inbox, like the present Cosmo UK, which yesterday mentioned this section, but very neat spam emails at the bottom of the application.
To access all the messages received without having heard of them, all you have to do is open the Facebook Messenger application, then:
Open the application settings (gear located at the top right of the screen)
Click on the Contacts tab
Click on Invitations via message, then on "View filtered requests"
The list of messages filtered by Facebook Messenger will be displayed below the list of messages already viewed, and can be viewed normally.