Free has just updated the firmware of its Freeboxes. You can now allow the devices of your guests (or other people passing through your apartment) to go on the Internet much more easily, for a limited time and by defining exactly what they have access to.
By creating this special "guest" mode, Free substantially limits the risks of accessing your connected objects.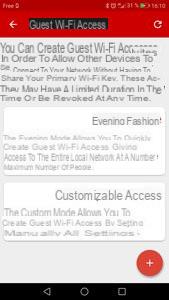 The "guest" mode of the Freebox, for more secure connections
Gadgets that can connect to the Internet have multiplied in recent years. Wireless webcams, printers connecting via Wi-Fi, smart watches, physical activity trackers, plush toys and even sex toys! Their big drawback: being poorly protected, anyone who has managed to connect to your Wi-Fi network risks being able to connect to these gadgets as well.
With its latest firmware (3.5.0), made available today, Free "plugs" this hole. The owner of the Freebox can now authorize smartphones, tablets and computers to connect to his Freebox in "guest" mode. This mode allows you to choose the access obtained (either to the entire network; or only to the Internet) but also the maximum duration. No more having to change your WiFi key to disconnect everyone: you can simply decide that connections in guest mode should not last more than 24 hours. These settings can now be done from the application
Freebox Companion
(don't forget to update it, whether on Android or iOs!).
And since it is possible to offer 128 guests to connect at the same time, a solution to the usual question "What is your WiFi password" was found by Freebox: just scan a QR code so that the internet connection is automatically made!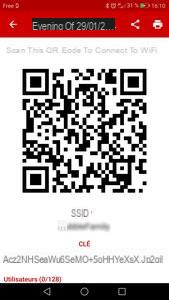 To connect to a Freebox, a simple button is now sufficient
Another novelty: the WPS (Wi-Fi Protected Setup) functionality, already present on the boxes of Bouygues Telecom, SFR and Orange, finally arrives on the Freebox. Just by pressing a physical button on the box, you can now allow any compatible device to connect to it: this is the PBC (Push Button Configuration) method. Although now available, WPS will be disabled by default. To use it, you will have to go to the settings of the box and activate it. (Disconnect-reconnect to Wi-Fi will be required.)
After the firmware update, these new features are now available on all Freebox Revolution and Mini 4K.
Last change: on the local network, the Freebox bids farewell to SLAAC mode in favor of DHCPv6.
IoT: 2.0 scams will multiply
120 IP cameras hacked by Persirai malware
Say hello to "Hajime", the new IOT malware
Spiral Toys plush, new victim of piracy
Connected sex toy: frolics recorded without users knowing?