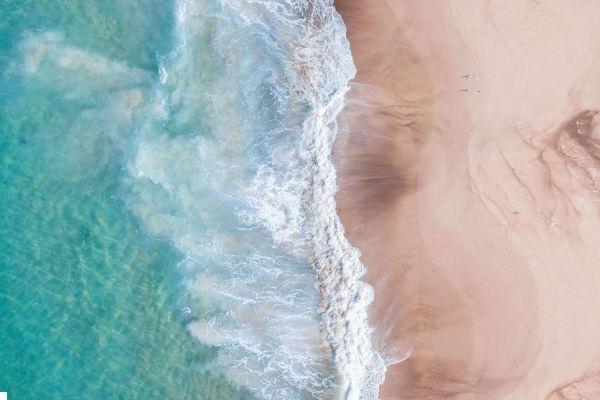 Screensavers may seem like an old thing nowadays, but it must be said that they are available in increasing numbers and with more and more amazing effects. Whether you are looking for something retro or a dynamic screensaver that really shows the colors on that IPS display of yours, below you will surely find what you are looking for.
How to Change Screensavers on Windows
Before starting, you need to know the basics of setting up a new screensaver on Windows. To do this, just right-click on the desktop, click on "Personalize> Lock Screen> Screensaver Settings" (below).
In the new window that appears you will be able to choose your screensaver and change the time for viewing and whether it should go to the login screen at the time of shooting.
The installation methods for downloaded screensavers vary, but if you download a screensaver (scr) file, you can simply right-click, and then click "Install"To activate it. Other screensavers are in "exe" format and must be installed like programs.
Now that you have the basics we can see where download FREE screensavers for Windows.
1. Sfondissimo.com
Sfondissimo.com is a site dedicated to wallpapers and screensavers from which you can download a lot of resources for free. As for the screensavers, two beautiful screensavers are offered FREE OF CHARGE. Here are the links from which to download them and how to install them on your Windows PC
Screensaver # 1: Natural aquarium
Download Link: DOWNLOAD HERE
License: FREE
Weight: 34 MB
Screenshot:
Screensaver # 2: Sunken ship
Download Link: DOWNLOAD HERE
License: FREE
Weight: 34 MB
Screenshot:
How to install a screensaver? Very simple after downloading it, double click on the .exe file to start the installation. When the installation is complete, the following Windows desktop settings window will open:
From this "screensaver settings" window you can define the waiting time (after which the screensaver will automatically appear on the screen). By clicking on Settings you can also make more advanced changes. By clicking on PROOF you will immediately see the screensaver as it appears on your PC.
After making the changes click on the bottom first OK and then APPLY. That's all!
2. Another Matrix
The late 90s returns to streaming in all its binary glory with this screensaver, obviously inspired by the classic 1999 film, The Matrix. Another Matrix looks cool, and even if you don't know what it all means, and you can change basic things like how fast the screen scrolls, font, and density.
3. Helios
Another interesting screensaver is Helios which generates purple bubbles that react dynamically against each other, bouncing and rotating on the screen. The colors are a nice neon hue and you can make various tweaks like changing the number of bubbles on the screen, motion blur, and even the frame limit!
4. IMAX Hubble 3D
A link to the 2010 documentary about a mission to repair the Hubble Space Telescope, you can still get this screensaver that extracts photos from the Hubble website. These are some of the most breathtaking images you have ever seen.
5. Briblo
If you are obsessed with Lego, you may have a hard time keeping your eyes and hands off this screensaver. Briblo is not only beautiful to look at, as the Lego blocks stack on top of each other, but you can actually interact with it and make your own Lego stack - kind of like a 3D Tetris game.
6. Electric Sheep
Visualizations created by a community of talented artists. Electric Sheep is an almost endless series of buzzing and beautiful images. It takes a while to install, but the executable setup file will help you a lot.
7. 3D Maze
If you remember the old Windows screensavers, you will remember this classic. 3D Maze is a first person race through a maze with strange shapes floating around. You can change the wallpapers in the settings, but we like the original.
8. NES Screen Saver
If you don't have a library of NES ROMs to play on your PC, this screensaver will play a whole wall of random sections of NES games for you. If you have a ROM collection, you can connect it to this screensaver and play random NES games from your library.
9. 3D Pipes
Another old screensaver, 3D Pipes generates an endless series of multicolored 3D pipes all over the screen. When the screen fills up, everything restarts (kind of like Snake). There's still something fascinating about its 16-bit color bureaucracy.
10. Wikipedia
If you are looking to increase your knowledge every moment of your life, why not try Wikipedia screensaver which selects a random Wikipedia page for you every time it comes on?
11. Apple TV Aerial View
This screensaver gives you access to the same enchanting aerial shot that Mac users natively get. This is from Apple itself, so you'll need an internet connection for it to work.
12. Astronomy Picture of the Day
A nice alternative to the Hubble screensaver we mentioned earlier, this one extracts the Astronomy Picture of the Day from the official NASA site. Some images are mesmerizing, while others are crazy cosmic cards that might, frankly, be confusing (but interesting nonetheless).
13. Blue Screen of Death
Perhaps more useful for a cruel joke, this screensaver is a lot of fun. It reproduces a cycle of BSOD and system startup errors, giving the viewer horrifying flashbacks of all the times this has happened.
Free Screensavers for Windows -