Fortnite is now available on Android and promises to be the full version of the game. As a result, you can easily play with your friends on all platforms. Here is how to do it.
Fortnite is now available on Android, with a small difficulty, however: the game is not downloadable from the Play Store, but must be downloaded as an APK directly from the official site. Otherwise, it is indeed the full title worn on mobile.
Who says full title says game possible with all platforms? This is indeed the case! We have experienced this ourselves, and will guide you so you can join your friends in any game.
Our Fortnite multiplatform team in video
YouTube linkSubscribe to Idroid
How does it work?
First of all, know that, by default, when you play alone, Fortnite only makes you face players from your platform. Thus, when you play on Android, you will only face people who also play on their smartphone: no problem of balancing therefore.
When you integrate another platform into your team, you move on to the largest servers hosting players from all walks of life. Thus, you will directly face PC, PS4, Nintendo Switch and others players.
Balancing is not the focus: if you play on mobile, you will necessarily be worse than a player on PC. Do not forget that: this feature is above all made to be able to have fun with friends and not to play seriously.
Add friends to Fortnite
While installing Fortnite Battle Royale on Android isn't the easiest thing in the world, reaching out to friends on any platform is super easy.
First of all, you just need to add your acquaintances to your friends list. To do this, click on the Friends icon at the top right.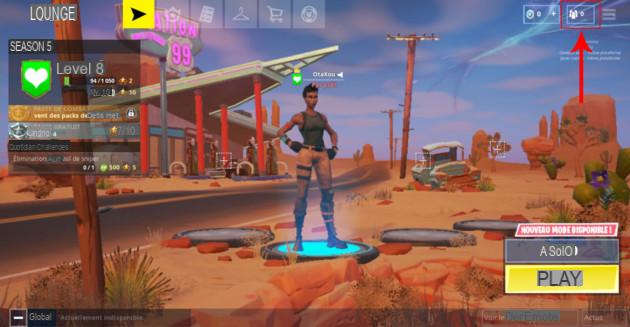 In the window that opens, all you have to do is tap on the play icon with a "+" and then type the nickname of the person you want to play with. Please note: this is the pseudonym for his Epic Games account, which he created to play the game, and not for his Google account. Once it is found, an invitation will be sent to him, and he will have to accept it.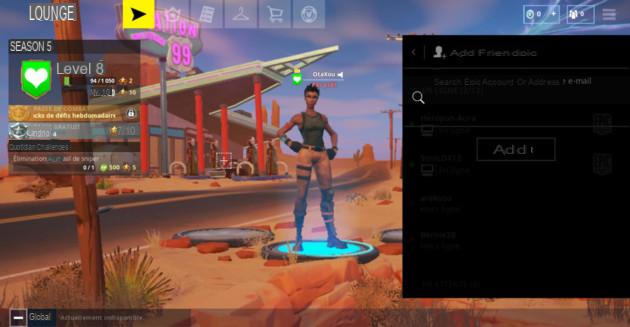 And There you go ! Once your invitation is accepted, you can find your friends in the same place and find out if they are connected to the game or not!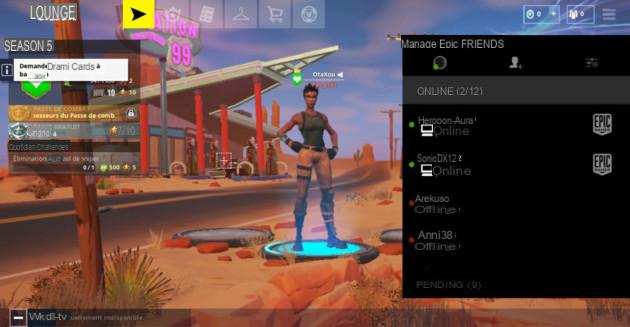 Play with your friends from all platforms
You now have your acquaintances in your friends list in Fortnite Battle Royale. All that's left to do is play! Nothing could be simpler: when you are in the Lounge (at the entrance to the game), your friends available for a group are automatically displayed. If you have more, just select them from the friends list seen above.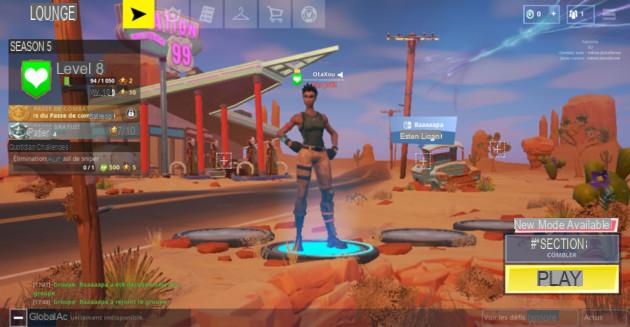 To invite them to join your group, just click on their name. An invitation will be sent directly to them. When it is accepted, your friends will then appear in the free circles of your interface. Note that next to their nickname is their game platform, like the Nintendo Switch logo in this example.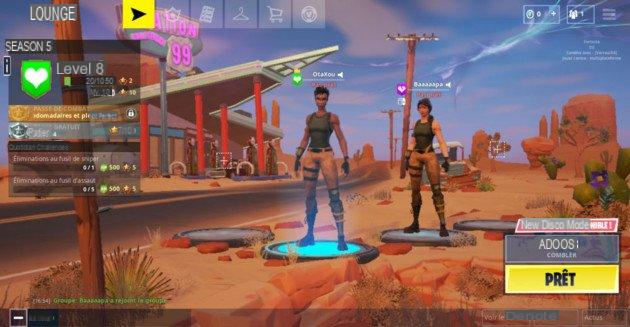 Conversely, when you are invited to join a game, a notification is displayed on the left side of the screen and on your lounge. You just need to click on it to join the group.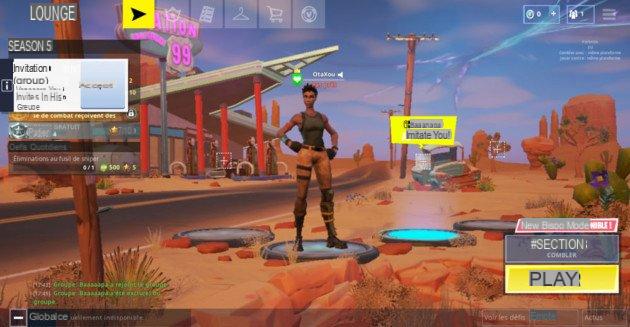 Note that at the top right is displayed the server information, which will tell you which servers you will be playing depending on your group. So, in the example, my group consisting of an Android device and a Nintendo Switch will play on the multiplatform server hosting all devices without distinction.
PS4 is limited by Sony
Fortnite Battle Royale lets you play indiscriminately with your friends on PC, Mac, PS4, Nintendo Switch, iOS, and Android. Be careful though: there is a special case.
Sony has indeed forced Epic Games to limit the possibilities of PS4 players. These can play with people coming from a computer, a mobile or a PS4, but not from a competing console (either the Xbox One and the Nintendo Switch).
Also pay attention to your Epic Games account: if it's linked to a PS4, you won't be able to use it on a Nintendo Switch or Xbox One. Again: PC or mobile only.
This limitation forced by Sony has provoked the ire of players who hastened to try to make the Japanese manufacturer listen to reason. However, he still has not responded to their complaint. It is possible, however, with an effective uplift from gamers, that the PS4 will be freed from its chains in the future.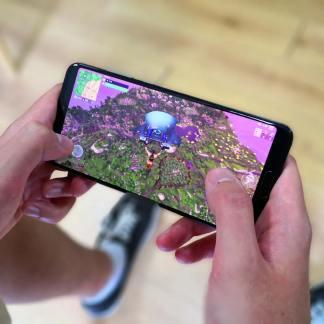 Fortnite Battle Royale test on Android: is the mobile up to the task?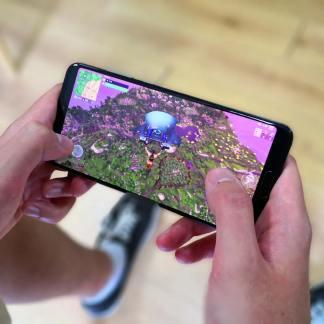 NB: we are raising this file after Epic Games has confirmed that there is no longer a need for an invitation to access the Fortnite beta on Android. Fortnite is finally available on Android, if ...