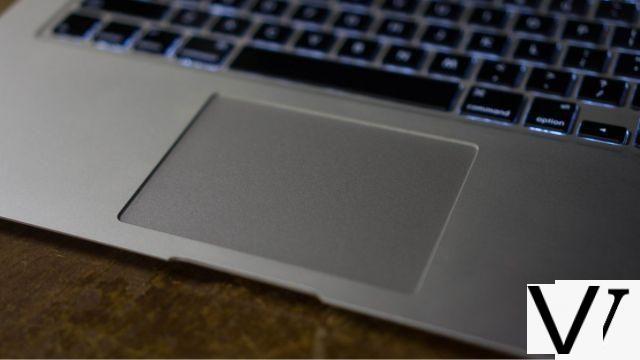 On the Mac, the Trackpad does much more than replace the mouse. From gestures that have become common on iOS, Apple integrated a multitude of shortcuts of a new kind. Combining clicks or swipes, they will allow you to control your computer with your finger and eye.
Note: the shortcuts in this list work with the multi-touch trackpad fitted to Macbooks, but also with the external Magic Trackpad.


The main Trackpad shortcuts on macOS
Right click (or secondary click): click with two fingers on the Trackpad. Variation: place two fingers then click with your thumb.



Launchpad : Pinch towards the center of the Trackpad with your thumb and three fingers.


Mission Control : Swipe up using three fingers.


Show the office : spread with your thumb and three fingers.


Zoom in and out : as on a smartphone, place two fingers then spread them apart to zoom, or bring them together to zoom out.


Zoom intelligent : Using two fingers, double-tap the Trackpad on the item you want to magnify.


Scrolling : Place two fingers and drag up or down.


Change office : Place three fingers and swipe right or left.


Show the notification center : Swipe left from the edge of the trackpad with two fingers.


ShowApp Exposé : place three fingers and drag down.
All of the Trackpad's gesture shortcuts are listed in the menu
System Preferences> Trackpad
. This menu also allows you to personalize them and to deactivate those of your choice.
Find other tutorials on Mac:
Essential keyboard shortcuts on macOS
Mac keyboard guide
How to make a Mac faster?
How to reset Mac OS?
How to update your Mac?