The Dubsmash application, available on the Play Store, and which is a hit in the Netherlands and Germany, recently arrived in Spain. It allows playback on a huge library of sounds, and is somewhat in the same vein as ephemeral videos or Vine.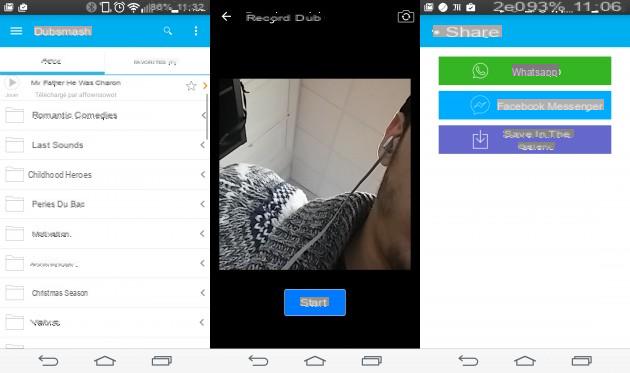 Between Snapchat or Vine, video is clearly on the rise on social networks, or among a more or less young audience. It is often humorous in scope, and some have built real networks and fame thanks to the short videos. And precisely, it is on humor that is based Dubsmash, a young application that allows users to dub all kinds of movie lines, celebrity phrases, song lyrics, or whatever you want.
YouTube linkSubscribe to Idroid
And to use Dubsmash, it's very easy since there is no need to even create an account. Just download the free app, and enjoy the large library of cues and sounds listed. We can also choose the languages ​​spoken to broaden the range of possibilities. Once the replica is selected, just open it, which will automatically launch the front camera of your smartphone. The user then has an unlimited number of tries to tune their voice to that of the audio tape (we obviously tested this out, in the video above).
Once the video is recorded, it can be saved very easily on the smartphone, or be shared via Facebook Messenger or WhatsApp. We are already starting to see Dubsmash videos flourish on YouTube, and the phenomenon may not stop so quickly.