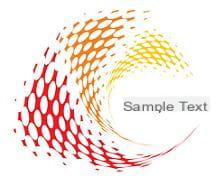 Bloggers, companies, self-employed workers: for different categories of professionals present on the internet, Numeric identity often rhymes with graphic identity. An equation that gives all its importance to the creation of professional-looking logos or banners.
Two essential elements that have many uses today: personalization of a corporate / blog site, personalization of its avatar on LinkedIn, Viadeo, Twitter, Facebook, etc., visual element added to the signature of a professional email, element visibility added to documents published on the internet (PDF, SlideShare presentation, etc.).
Several free online tools help you quickly design your logo / banner, with plenty of customization options. Here is a selection of the best of them, with some advice beforehand.
Why create your own logo or personalized banner?
8 tips before creating your personalized logo or banner
Online banner creation tools

Bannerskectch.com
BannerFans.com
Other interesting sites

Free online logo creation tools

Simwebsol.com
Logoeyes.com
Logaster.com
Animated logos and 3D logos
Why create your own logo or personalized banner?
If you run a professional blog or a corporate site, creating a personalized logo or banner quickly becomes essential. This personal visual "signature" indeed helps to promote the visibility of your content / your brand among Internet users, and to distinguish you from competing websites.
Once your personalized logo / banner has been created, you can use it in different contexts favoring the networking of your content, the recruitment of fans, etc. And especially :
As an image illustrating your website on an SEO directory (the banner can replace the header of your website).
As an avatar, on the various social sites to which you are registered: Twitter, Facebook, social bookmarking sites, LinkedIn, etc.
As a gravatar on the blogs and forums where you operate.
As an image linked to the signature of an email.
As a visual element added to your digital publications.
8 tips before creating your personalized logo or banner
In any case, prefer an existing logo (if you already have one) to dress up your content. A new logo, or a banner that differs from the image associated with your business can be confusing.
Choose a service that offers simple features. Since you are not bringing in a professional, the online tool you choose should be easy to use and produce understated results.
Think about the future graphic integration (consistency of colors, shape) of your logo / banner before moving on to the creation phase.
Points to check :
The precise dimensions of the image to be created (if you want to replace the header of your website, for example).
The choice of colors: the background colors and fonts used must be consistent with the place of integration of the logo / banner (website, or other dissemination space),
The choice of the type of font used on the logo / banner: it must also be consistent with that of your website.
The different uses of the logo / banner created. If you want to use the created image as a custom avatar / illustration for your Twitter account, it will appear in a very small size. This has an impact on the choice of words and other significant elements of the logo / banner (the message must be short and clearly visible).
Check the terms of use of the online logo / banner maker service. Some creations are not completely free of rights. Other services require a copyright notice to be displayed on the final image.
Online banner creation tools
Bannerskectch.com
As its name suggests, bannerskectch.com allows you to create and customize banners to dress up your website. It offers 4 possible stages and levels of customization, which makes it possible to optimize the graphic quality of the banner for its website or for another distribution medium.
Bannerskectch.com allows you to:
Select the dimensions of predefined banners (eg the standard 728x90 pix) or configure the desired sizes yourself (for a perfect integration into a website).
Create banners with vertical gradient of the background colors (choice of two colors with a graphic palette).
Choose up to 3 lines of text to be affixed to the banner (choice of font, size and color of characters, addition of a "shadow" effect, horizontal and vertical positioning of the three lines of text, option of text rotation).
Choose the banner border settings (thickness, color).
Here is an example of a banner below:
BannerFans.com
BannerFans.com: this online banner creation tool offers features similar to Bannersketch.com, with finer configuration options:
Possibility to create several gradient effects of background colors (vertical, horizontal, circular, square or diamond)
6 lines of text possible on the same banner: for each line, choice of font, color, angle of rotation.
Each line of text can be moved around in the banner by dragging and dropping.
Several shadow effects (six different orientations) for each line of text.
Different types of borders.
Choice of generated file formats (.Jpeg, .gif, .png).
Other interesting sites
123-banner: allows you to create dynamic graphic banners (an advertisement is displayed on the banner as part of a free use of this service).
BannerBreak.com: allows you to generate banners from pre-formatted models (choice of text possible). The created banners can then be uploaded or exported (as they are hosted by the service) to a blog, website, etc.
Supportduweb.com: Free generator of animated gif banners, with simple settings.
Free online logo creation tools
If you want to give a specific identity to your brand, or your website, a logo can also accompany (or even replace) a banner. Several web tools help you design professional looking logos.
Simwebsol.com
Simwebsol.com is a very practical and easy to use site which brings together the main logo creation tools on one page.
Its particularity is to offer a "reflection effect" (which can be deactivated) to create an original logo.
You can choose :
- The title (one line, thirty characters maximum)
- The font and basic formatting (font size, bold-italic)
- Colors (text, background)
- The choice of a symbol associated with the title and its position (ex: the beta symbol)
- The positioning of the "reflection" effect
- Logo resolution (up to 1200 DPI) and format (JPG, GIF, PNG)
Logoeyes.com
Logoeyes.com allows you to create paid logos for business cards by following 5 distinct steps. It therefore does not allow you to generate a logo for your website, but can give you very concrete ideas to apply with other tools.
Among the characteristics of this service:
- Choice of a logo environment (3 possibilities: "high tech" companies and start-ups, companies with already a certain notoriety, and company with "creative" activities)
- Choice of logo according to the sector of activity (30 categories available, around fifty logos to choose from per category)
- Choice of text (two lines for the logo)
- Formatting the logo in a frame (color of the text, movement of the elements)
- Choice of the type of business cards and payment
To create your business card online, see this tip: Create your business card online
Logaster.com
-Online logo design service, Logaster generates dozens of ready-to-use logos, you just need to enter a company name and add a business type.
-You are free to modify the whole style of your logo, the colors, the text, the icon and the positioning or to download the proposed logo.
-You can download the logo version for social accounts (Facebook, Twitter, Instagram, Google Plus) and with your logo you can also create document headers, business cards, envelopes, etc.
-The service supports all popular formats (PNG, PDF, SVG, JPEG) and all sizes.
https://www.logaster.com/
Animated logos and 3D logos
Several online services allow you to create logos (text) by adding different graphic effects. One of the most sober and easy to use is 1flamingtext.com, which allows you to add a "flash" effect (scrolling of a discreet light effect from left to right, on the text of the logo).
This service offers many customization tools: choice of font, size of characters, spacing between letters (+ width), their color, scrolling speed of the light effect, addition of an effect "Flow" of the logo text, choice of background color, etc.
Other free sites to create animated / 3D logos: Coooltexte.com and 3Dtextmaker.com