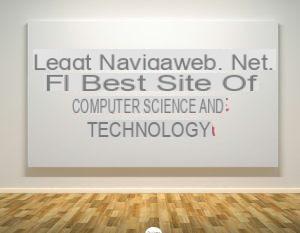 The best way to communicate thoughts on social networks is to use images and write quotes, phrases or texts using artistic and impactful backgrounds or posters as a basis.
Social Networks like Pinterest are all based on images and infographics and also on Facebook, Twitter and Instagram the images are those that receive the most appreciation, likes or retweets.
To accomplish this type of
images with writings
to attract the eyes and interest of the public on social networks and blogs, without using complex programs such as Photoshop or other photo editing programs, you can use
some very comfortable and impressive Web applications, more flexible and even free
.
In this guide we have collected the best
websites where you can write on images or create beautiful writings to share
, such as posters or postcards, when posted on social networks such as Facebook, Pinterest or Twitter.
The sites that we are going to show you below allow you to modify both predefined images or templates provided by themselves (we will only have to choose the phrase or quote to insert, perhaps also choosing the color and font of the text) and start completely from scratch and upload a photo of us or an effect image, so that you can better modify it and add the text with the quote at the end.
It is obviously up to us to choose the site or method of approach that convinces us the most, also based on the time we have available and our needs with the image or virtual poster to be created.
1)
canva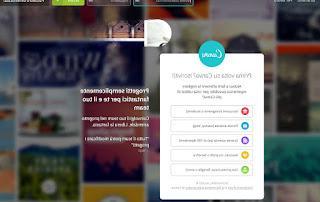 Canva.com to design customized images with writings and graphic models
it is perhaps the most original site on this list.
This web app allows you to create new images from scratch or from graphic templates in which we only have to write and fill in our sentence or quote that we intend to share.
You can also add photos inside the poster or e-card and it is also very simple to use, with all the options at your fingertips in the main interface, collected and concentrated.
At first glance it seems to be using PowerPoint but more simplified, with some really high quality basic templates.
Absolutely to try to make our quotes or phrases creative to share on any modern social network (recommended Instagram and Facebook, they will certainly be very successful) but also via chat or in stories.
2)
Adobe Spark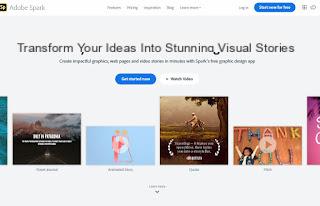 Another very interesting site to create virtual posters with our writings and quotes is offered by Adobe and is called Spark.
Compared to other products of the same house we can use the image editor for free, just subscribe to the service.
There are many templates available to start from and in which to enclose our catchphrase or quote.
We talked about the site in another guide, in which we explained how to use
Adobe Spark to create images with writings and magazines
to be published on the Internet.
Definitely worth trying thanks to the large database of images to edit that you can use for free.
3)
AddText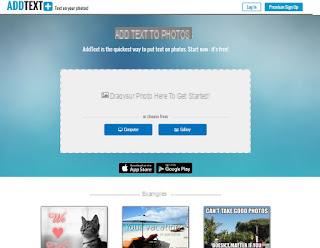 AddText
is the fastest and most practical site where you can write on images, adding customizable text boxes quickly and easily.
We can either choose the photos present online or upload our own within the interface, so as to add the text and choose whether to download the modified image or share it immediately on the Internet.
Also very good for creating funny memes to share with friends so they can have fun.
4)
Quozio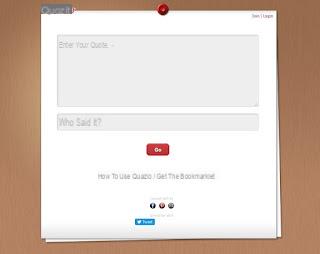 Quozio
it is a very simple tool with an interface reduced to the bare minimum where you can write the quote, to which we will only have to add a background of your choice, without too many options.
Quozio is ideal for making quick quotes that friends will love to share on chats, stories or on Facebook or Twitter.
To try if we are in a hurry, if we want to create something quick starting from a sentence that we have already seen or copied to the clipboard and we do not want to waste too much time in embellishing our quote.
5)
QuotesCover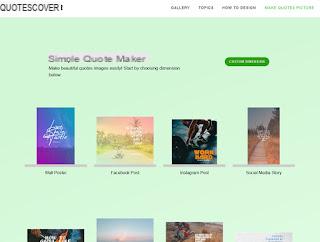 QuotesCover
can be the best website dedicated to the purpose, since it aims to help anyone create posters and images that attract a lot of support on Facebook (with shares and likes) or that attract new followers on Instagram or Twitter.
You can create your own quote using one of the many themed images present but also use a tool to draw it yourself, thus creating the image with dimensions suitable for the site in which you want to share it.
Suitable for those who want to grow followers for a page on Facebook or to attract more and more people on Instagram, where this type of images work really well.
6)
FotoJet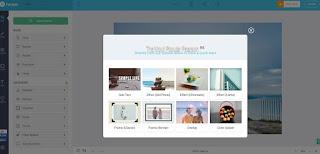 With
FotoJet
we will have a complete PhotoShop-style image editor with which to modify any type of image, with the addition of the function to insert text anywhere.
Simple enough to use, it can be a good alternative for those looking for an online photo editor with the ability to add text for writings and quotes to publish.
7)
BeFunky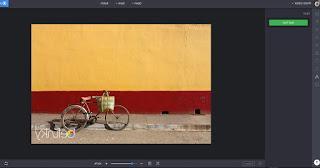 Another very interesting site to create virtual posters with famous quotes and phrases is
BeFunky
.
With this Web application we will have a PhotoShop style image editor, but with a section dedicated exclusively to adding text to any type of image.
All we have to do is open the page, upload the photo to edit and click on the top left
add Text
.
8)
PicFont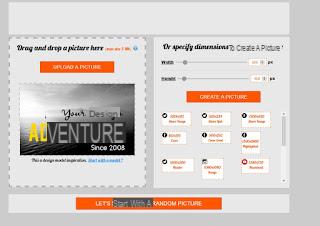 A very simple site to use to edit images with quotes is
PicFont
.
With this site we will be able to modify both the photos on the PC and choose a random image from the Web to be able to modify it with writings and quotes.
The site allows you to choose the size of the final photo and to modify many parameters, so as to create the photo poster or photo with quote ideal to be shared on social networks.
9)
Ribbet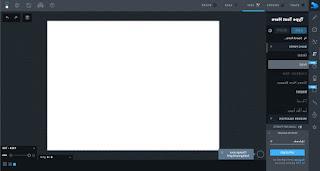 If we are looking for a quick and easy site to add quotes to a photo on the fly, we can use the site
Ribbet
, which offers a dedicated section within its editor where we can choose the font to use and the positioning of the writing within the image.
A good online editor to use if necessary for your own changes, citations to be inserted on the images.
10 )
Photor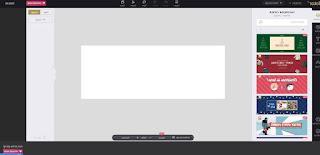 Finally we point out what seems to be one of the best sites to add any type of text within an image, that is
Photor
.
This site also offers predefined templates to create images to use on Facebook both as a cover image and as simple photos to share.
Definitely one of the best sites if we want to modify the photos provided by the site itself, so as not to have to upload your own photos every time (which is still a possibility offered by the site).
11 )
Crello
Crello
is a free site similar to Canva, therefore extraordinary for creating images from scratch or starting from ready-made templates, with writings, backgrounds, photos, stickers and colored drawings.
It is therefore an online marketing tool that can also be used for free for small personal projects, to create greeting cards and postcards or to create posts on Facebook that are special and different from usual.