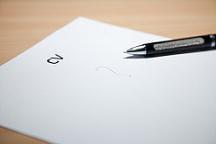 With the boom in job search websites, professional social networks and online CV banks, the digital CV has become an essential asset for getting a job. But the attractiveness and visibility of an electronic CV can be worked on! From choosing the most relevant model, to editing and distributing the CV to recruiters: many solutions are available to you to stand out from other candidates ... Here are some tips and advice to help you make the difference.
Our video
Find Free Resume Templates

From his word processor
On websites
Our video
Software offering resume templates

CV creation, hosting and distribution platforms
Submit your CV in a "CV database"

CV databases of generalist job sites
CV databases by level / job category
The CV-libraries of company websites
Professional social networks
Our video
Loading your video "FAQ: Create and put your CV online on the Internet"
Find Free Resume Templates
From his word processor
The different versions of Microsoft Word, Works and Open Office offer different CV models by default (eg minimalist, several entry levels, chronological, with colors, etc.).
Two tips to enrich your CV gallery:
The JDN site offers a free resume template to download that is suitable for most profiles.
The Microsoft Office website offers thirty models for free download
Open Office also offers ten CV templates for free download (.ott format)
On websites
https://www.creeruncv.com/exemple-de-cv/ Accès sur inscription à plusieurs dizaines modèles de CV (classique, par métiers, cv originaux, modernes, en anglais, etc.)
http://modeledecv.com/ : 45 modèles de cv au format Word. Chacun met différemment en valeur les rubriques du CV (formation, expérience professionnelle, compétences, etc.).
http://ww1.modele-cv.net/?sub1=20201204-2020-057d-bf8b-f4cdc66e11cc: Une dizaine de modèles de CV au format Word pour les catégories d'emplois liés aux métiers de la vente/commerce.
Resume example: 50 free resume templates, in Word and PPT format, from the most classic to the most original.
Our video
Loading your video "FAQ: Create your CV online"
Software offering resume templates
Some CV creation software offers you template libraries, such as CV & Cover Letters (paid, 1800 templates), Easyjob Resume Builder (paid, several thousand templates), and Standard Letters (paid, with CV templates in English, Spanish and German)
CV creation, hosting and distribution platforms
If you do not want to create your CV in an artisanal way, several online solutions allow you to edit, publish and distribute your CV on the internet.
DoYouBuzz This platform allows you to create and publish a CV online in a few minutes. It is possible to generate the document in Word or PDF format. In addition to visibility on Google thanks to CV referencing, this platform offers a gateway to social networks: it is possible to import data from your LinkedIn or Viadeo profile, and to synchronize the edited CV with your Facebook profile. Registration is available in two forms: by creating a free basic account, or by creating a premium paid account with several advantages (advanced CV consultation statistics, multilingual CV, personalized web address, etc.)
https://www.easy-cv.com/ : Une plateforme permettant de créer et d'héberger son CV au format Web, Word, PDF et Vidéo. Elle donne accès à plus d'une centaine de modèles personnalisables. Il est possible de créer les pages de son CV web en anglais et espagnol. Le site dispose d'une appli Facebook qui permet d'insérer automatiquement le CV sur son profil.
MonCV.com: Same principle as the two previous platforms. Moncv.com allows you to create an online CV using editing tools and from several customizable templates, then publish it to a location hosted on the platform. It is also possible to promote it on Facebook, on the social bookmarking site Delicious and on blogs. The CV is exportable and downloadable in Word and PDF formats. Other pluses: the site offers the "PubliCV" functionality, a service that allows the CV to be distributed on many French job sites ... And a blog on employment news, trade fairs, and advice on job interviews, writing cover letters, etc.
In the same vein, we can cite the Netcv platforms, and Jobspices, an online CV creation tool with many graphic tools.
RemixJobs: RemixJobs is a platform for job offers and recruitment specializing in web professions. It offers RemixCV a service that allows candidates to improve the visibility of their professional career, through a very simple presentation: biography, communication channels (Email, LinkedIn, Facebook). This is in addition to the three sections of a classic CV (professional experience, diplomas, and other qualifications / interests). Users can import data from their LinkedIn or Viadeo profiles and follow the statistics of their CV views in real time.
Submit your CV in a "CV database"
CV databases of generalist job sites
The major job search sites offer candidates to submit their CVs online in "CV libraries", databases accessible to recruiters. Especially :
cv-theque.com: A CV deposit site bringing together all sectors of activity.
https://www.monster.com/conseil-carriere/article/controler-la-diffusion-de-son-cv
Actujob
https://www.keljob.com/espace-candidat/creation-de-compte
http://www.recrut.com/candidats/inscription_etape_3 :
http://www.regionsjob.com/candidat/depot_cv.aspx
http://emploi.carriereonline.com/
CV databases by level / job category
For executives:
Cadremploi: the CV database offers visibility to 1000 recruitment firms, according to the site reserved for the employment of executives.
Cadresonline: a CV database accessible to several thousand recruitment professionals depending on the site, with two methods of depositing CVs, "Express" and "Complete".
For jobs related to the IT / high-tech / Internet sector
Employ
http://www.leader-emploi.com/depot_de_cv.html
For trades related to the agro-food industry sector
Agrojob
For the hotel, catering and tourism professions
https://www.hugedomains.com/domain_profile.cfm?d=monstaff&e=com
For engineers
Only engineer jobs
The CV-libraries of company websites
Note that most large companies offer a CV database on their website which allows spontaneous applications to be taken into account.
Professional social networks
Specialized social networks have developed and allow the dissemination of your CV and the search for contacts. Among them :
LinkedIn: Created in 2003 in California. LinkedIn is a professional social network with an international vocation. The site has more than 100 million members in 2011 in more than 200 countries. A real tool for personal branding and e-reputation management. The site is very well referenced on Google. The site really uses the professional network since it is necessary to have common relations to connect with a person.
Viadeo: French-dominated professional social network. The site was first launched in Spain and is starting to expand internationally. Less used than LinkedIn (40 million members in November 2011). Viadeo has had a partnership with APEC (Association for the employment of executives) since 2009. The main uses of Viadéo are: to create its network, to manage its career and to develop its business.
Xing: Developed on the German market, it is possible to use Xing in Spain to distribute your CV for German companies. Created in 2009, the site is completely free. The site also works on the principle of connection (you have to know someone to get in touch with him) and networking. The site is available in many languages ​​including German, French, English and Spanish.
Yupeek: this new social network is dedicated more particularly to young graduates or students looking for an internship. Yupeek allows you to disseminate your CV and bring together students from VSEs and SMEs who can disseminate internship or job offers. The site is still in its beta version.
Photo credit: Eff163 Dreamstime