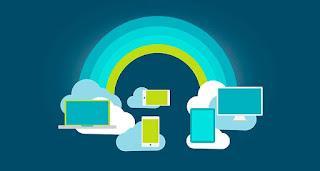 Create your own file server
on your computer means that the resources of that PC become available on the Internet to selected people, who will be able to access our resources only by invitation and upon confirmation (they are not freely available or indexed on Google).
A server can be of different types depending on the service it makes available to the outside world: a webserver hosts a website, a file-server is a file archive and so you can have a server for chat, for music. , for videos and many other applications of different types.
There are several
ways to create an in-house file sharing server
, without being great IT experts! In fact, in this guide we will see some free programs to create a personal file server to be used to remotely access our PC for remote access for
sharing files and other files on your PC, such as photos, music, videos and documents
.
How to create a free File Server
Using the right programs with high security levels (which is very important) is possible
access items on your computer
from a remote location,
trough Internet
the
share with friends
resources in a real virtual space where you can add, view and remove files, without connection limits or costs for bandwidth and space.
Obviously the guide is designed to make it extremely easy to create a server and share files, folders or entire hard drives: an experienced user will most likely use other advanced tools (PHP, Apache etc.) to create their website.
If we do not want to leave the computer on H24 to provide access to personal files, in a dedicated chapter we will show you how to set up a NAS and how to use one of the resources indicated to create a free file server that is always active and reachable from the Internet.
What it takes to create a free file server
Unlike other applications for sharing files or for streaming music and videos, if your PC becomes a server it means avoiding the use of another external service through which to pass the files.
The connection
that is done from the outside takes place directly,
from PC to PC
, without uploading anything to external servers.
Obviously, if you have a Windows Server PC, the tools to publish resources or applications on the internet are already integrated into the system which is not easy to configure (knowing how to use Windows Server means being ready to work as a professional system engineer).
The programs that we will recommend are very simple and manageable even in the home environment
without too many computer skills.
syncthing
One of the best free and open source programs that we can use to create a file server that is quick and easy to set up is Syncthing.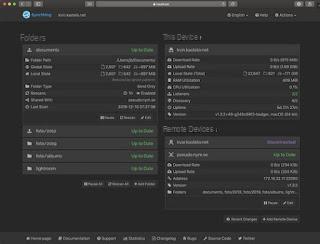 Once the auto-start server has been added to our computer, we will be able to manage it through a convenient web interface from which it is possible to add new devices or users (
Add Remote Device
) or add folders, partitions or entire system disks to share (
add Folder
). Through a QR Code system or unique codes we can add both our personal devices (effectively replacing cloud services or synchronization services) or add the PCs, smartphones or tablets of users or colleagues, configuring the necessary permissions for each one (we can make sure they can only read files or edit / create / delete).
The only limits of Syncthing are related to the resources on which we install it: with a fiber optic line and a very powerful PC we can in fact replace any type of cloud and obtain a platform for sharing all our files, accessible from any part of the world and also manageable in the community (for shared projects, exchange of documents and multimedia files).
To learn more about this extraordinary program, we can read our guide on how
Create a personal Cloud Server on your PC, unlimited and free
.
NextCloud
Another free and open source program that we can use NextCloud.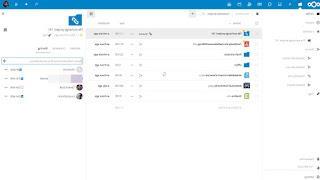 By installing the server and starting the management interface in a web browser we will have one of the most beautiful and clear programs to use for the purpose, with all the folders to be shared in the central part (we can add more with the + button at the top), one complete management of the people who can access the folders on the right side (we can also remove or assign editing permissions with a simple check) and the links to invite new people or to share resources via web links on the left side.
NextCloud is the classic example of a scalar program: even novice users can use it but, once they become familiar with all the functions of the interface and the various menus offered, it can become a management tool for high-level corporate File Servers, offering great satisfaction even to expert users and system engineers.
All files and communications are encrypted, thus ensuring a high standard of security on any file and on any folder.
In another guide we told you about others
programs to turn your computer into a file server
including the excellent Tonido Cloud Drive program.
How to set up a NAS for the file server
If we do not want to leave the home PC always on for the file server, we advise you to point to a NAS, that is a network resource on which to save all the files to be shared on the Internet. One of the best NAS that we can buy to start is the Synology Diskstation DS120J (99 €), on which we have to insert a performing disk for NAS like the Western Digital WD Red (100 €).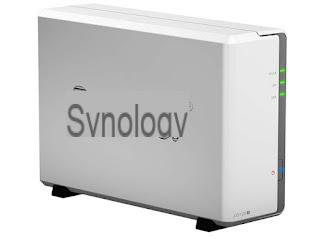 Once connected to our modem (via Ethernet cable), we access its interface by entering its IP address in a web browser, we wait for the installation of the system and proceed with the installation of Syncthing (available from the app store) or we use the WebDisk service integrated into the system to share the resources stored in the NAS also over the Internet.
To learn more, we recommend that you read our guide
Buying a Network NAS Storage: what is it for and how much does it cost
.
Conclusions
As we easily guessed we can create a server on your computer to share resources on the Internet without the need to know lines of code, Web programming languages ​​or the like, thanks to programs that allow, in a few clicks, to create excellent file servers. to be used for personal purposes or to share one or more folders with friends, colleagues or family.
In another article, the
comparison of free Cloud Drive to save files online
.
For those who want to create a site from scratch even without being a web programming expert, we recommend that you continue reading our article on how
Create free websites with online programs for making sites.