Apple now rules the global mobile device market with its own iPhone. Every year a new version of the iPhone is offered and more and more users are enticed to buy it. One of the strengths of the iPhone is its ability to generate very high quality photos and videos. In this article we want to focus on files videos made with iPhone and we want to show how you can then use them on your computer or other devices without running into compatibility problems.
The recommended solution is called Video Converter Ultimate: a powerful software (for Windows and Mac) that allows you to convertire video iPhone in formato AVI, MP4, MKV, MOV and in any other format.
Here is a list of features which make Video Converter Ultimate one of the best solutions, even for professionals:
> It is the fastest converter on the market
> It has a high compatibility and allows you to convert your videos to any format (both SD and HD)
> Allows you to directly stream your movies on the TV, without the use of connection devices such as USB or Wire.
> It also allows you to store HVEC videos in a small size without losing quality.
> With the help of Wi-Fi, it allows you to transfer your videos from iPhone to PC. This eliminates the need for cables.
> Contains a video editing tool with which you can customize your movies with text, special effects, etc ...
> It has a "Video Downloader" function to quickly download any online video
Guide: How to convert iPhone videos with Video Converter Ultimate
Step 1. Download and install Video Converter Ultimate
The first step requires downloading and installing the program.
Clicking the link below will automatically start the download for your PC or Mac. Once the download is complete, you can double-click the download file and begin the installation process. The installation process is fairly straightforward and won't take long.


Step 2. Transfer Videos from iPhone to PC or Mac
Now proceed to copy the video from iPhone to your computer. You can do this in several ways. In this regard, we bring you two interesting guides:
> Transfer Videos Made with iPhone to PC and Mac (with USB connection)
> Transfer Videos from iPhone to Computer (video tutorial)
Step 3. Upload video to Video Converter Ultimate
The program interface allows you to simply drag and drop the file from your computer to it to upload. For those who prefer the traditional method of uploading files, just click on "Add File"And select the video to convert.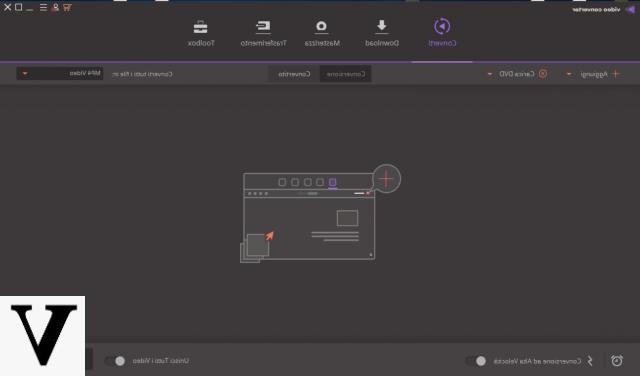 Step 4. Choose conversion format
Choosing the correct format is essential to have the desired video output. Click on the icon on the right to open the window of available output formats. There are hundreds of video formats to choose from.
NB: Video Converter Ultimate gives you the ability to edit videos before starting the conversion process. Unlike many other video editing tools, this one is fairly simple to use and has an interface that is intuitive for any user. Using this video editor tool allows you to add numerous effects to your videos and apply filters.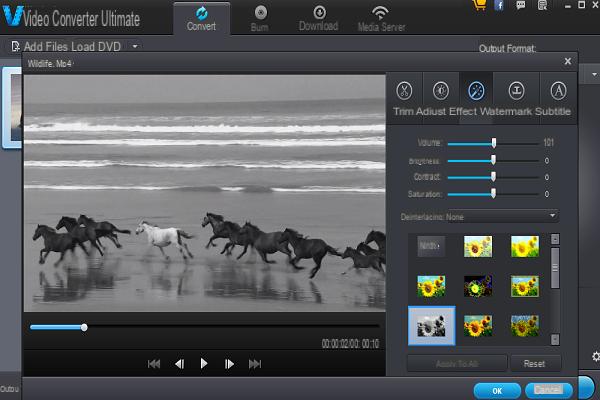 Step 5. Start the conversion process
Click the 'Converted'in the lower right corner. The conversion of the videos made with iPhone to the desired format (mp4, avi, mov, mkv, mpeg, etc…) will start. The conversion process takes a few minutes.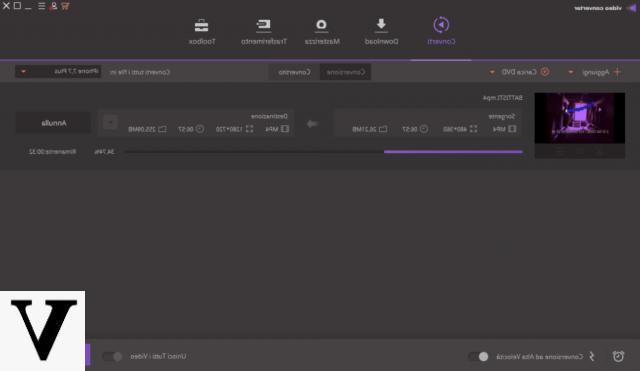 Min is also interested in the possibility of transferring videos from the Iphone to the computer. Thanks
Here is a guide about it: https://www.iphonexpertise.it/trasferire-video-da-iphone-a-pc-e-mac/