Whatsapp, Facebook e Instagram are currently the most popular social network apps but all over the world. Their popularity is increasing especially among young people and this means that even in the near future their popularity will remain intact.
Through these applications people love to share their experiences (both positive and negative) and to better express all this, multimedia files such as video, audio and image files. Photos and images are those files that are easier to share also thanks to their limited size, but lately there is also an increase in the sharing of video files.
I file video which are shared obviously are not long-running movies, but they are video clips of 2 3-minute about and / or movies recorded with your smartphone / tablet but always limited to a few minutes to avoid sending a file that is too heavy.
If you have a video file in your hands that you would like to share with your friends, colleagues or relatives via Whatsapp, Facebook and Instagram, the first thing to do is to understand if it is a file that is not too heavy. Usually a "shareable" file should not exceed 10-20MBBesides this weight, in fact, those who do not have a good internet connection may have difficulty downloading the entire file. So what to do if you have a movie that is 20 or 30 MB and you want to send and share on Whatsapp, Facebook e Instagram? There is an easy way to compress video and reduce its size?
The answer to this last question is affirmative and below we want to point out a program that will allow you to compress video files of any format or get a smaller file.
Compress Video for Whatsapp, Facebook and Instagram
WEIGHT AND LENGTH LIMITS OF THE VIDEOS THAT CAN BE SENT ON WHATSAPP, INSTRAGRAM AND FACEBOOK:
For Whatsapp, the FAQ page reads the following:
The maximum size allowed for all multimedia files (photos, videos or voice notes) to be sent / forwarded via WhatsApp is 16 MB on all platforms. On most cell phones, this equates to approximately 90 seconds to 3 minutes of video.
For Instagram, at the moment for video files there is an imposed limit expressed in seconds:
… .Movies in the main feed can be up to 60 seconds in total….
As regards Facebook, we must distinguish Facebook Messanger (from mobile) where the limit of the video that can be sent is 25MB, e Facebook "desktop" where instead you can also upload a 1GB heavy video with a duration of 20 minutes.
If you have videos that "breach" these limits, you can try to compress them using the program VIDEO CONVERTER ULTIMATE. With this software you will be able to get a very high compression and render a 100MB movie weighing only 10MB. Here's how it works.
Download the program on your Windows or Mac PC by clicking on the following links:


Main screen: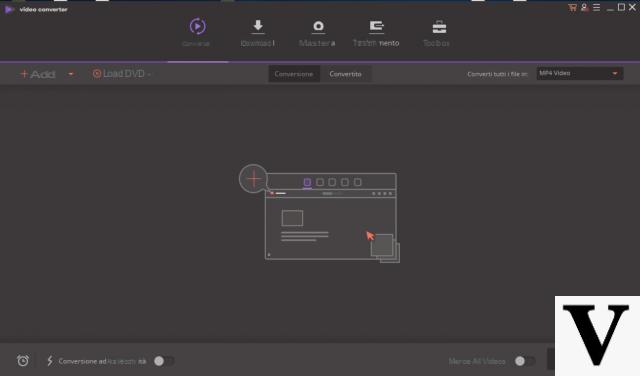 Step 1. Import the video file to be compressed
Click on the button "Add"And select the file from your PC / Mac. You can also import multiple video files and then compress them all at the same time.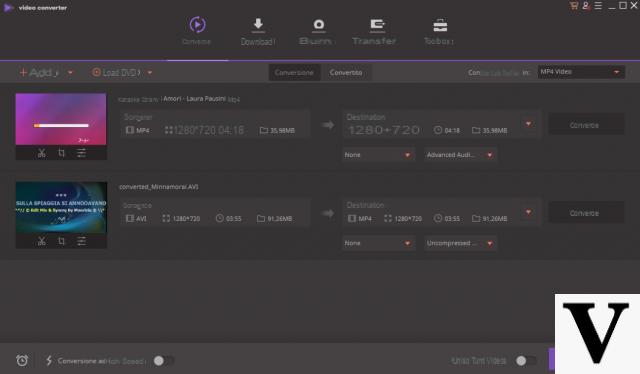 2. Select the "Small Size" function
After loading the video file click on the top right of the program to select the output format. Then click at the bottom where it says "Custom creation" and select the "Small size"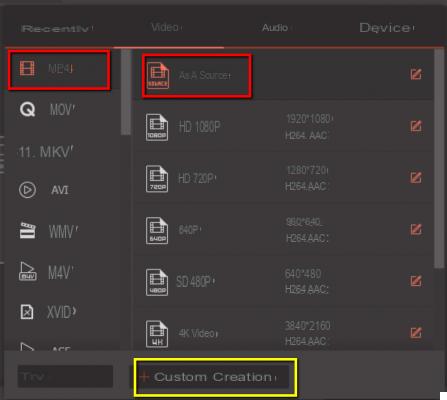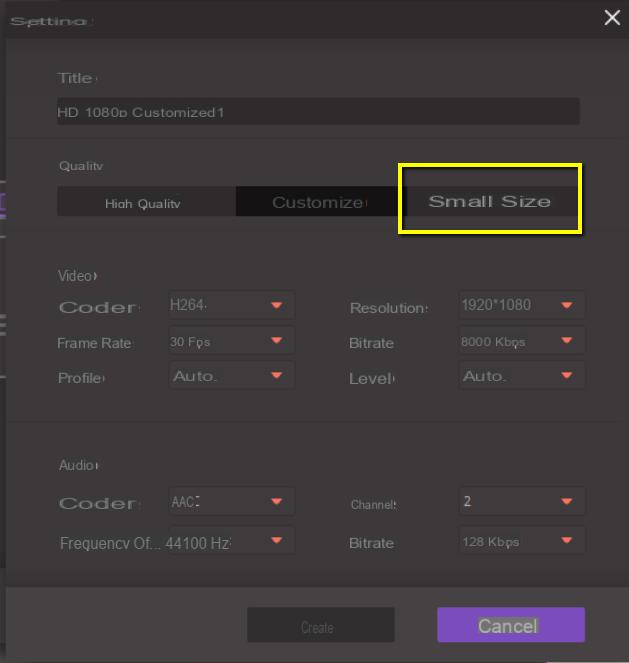 Click on OK to return to the main program window and from here you will see in detail also how much the final size of the video will change.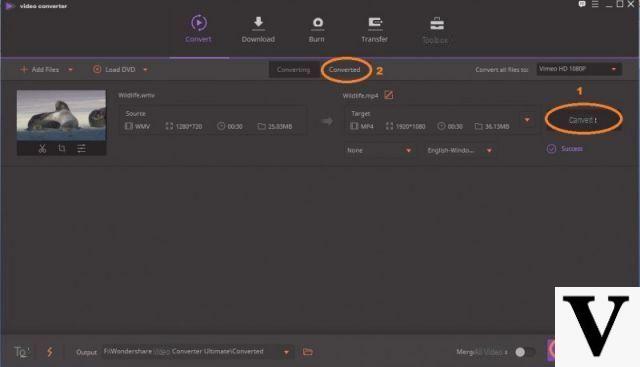 To start the compression click on the button CONVERTED. At the end of the process you will get the small video that you can easily send via Whatsapp, Facebook or Instagram.
Compress Video for Whatsapp, Facebook and Instagram -