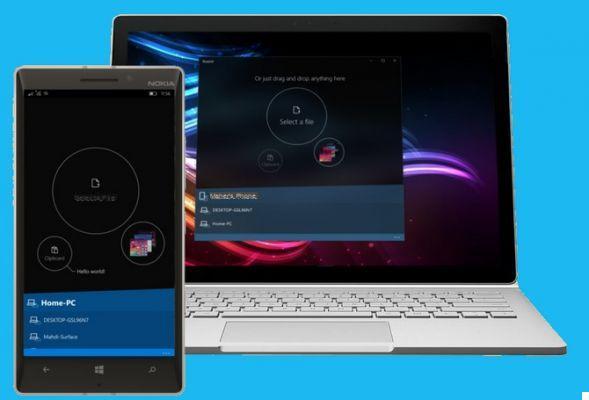 Most recent boxes are equipped with a Wi-Fi chip to transfer photos to a smartphone or to control said box remotely and wirelessly. But communication to a computer is not always an option.
I would like to set up an animation for an evening and project the photos taken during this evening live on a screen. What are the solutions to send images directly from a box to a wireless PC?
Bruno L.
Bruno unfortunately does not specify what equipment he has to create this animation, and we will assume that he uses a reflex camera or a recent mid-range hybrid and therefore equipped with a Wi-Fi chip. different models.
However, most of the Wi-Fi features of consumer or expert devices do not provide a direct connection to a computer.
Canon / Nikon DSLR
For professionals, there are external Wi-Fi boxes for Canon (WFT-E8: around 570 €) or Nikon (WT-6: 650 €) which work with some high-end boxes and which allow images to be sent directly. on a remote FTP server that can be installed on a local computer. This solution, although functional, remains very expensive. FYI, the Canon 5D Mark IV has a built-in FTP option and does not require an external transmitter. Note that, for Nikon SLRs, it will also be necessary to pay an invoice of around € 200 to acquire the Camera Control Pro 2 software.
The red mark
If you have a Canon camera equipped with a Wi-Fi chip, the EOS Utility software allows you to connect to the camera to retrieve the images saved on the card. Unfortunately, it is not possible to request an automatic download of images unless you have a professional model (1D X Mark II, 5D Mark IV) that can communicate with an FTP server. In other cases, it will be necessary to select and download images manually from EOS Utility. The strangest thing is that the function was available on older versions of EOS Utility and the WFT Utility application which is currently no longer released with recent boxes.

With most Canon cameras available at the editorial office, including the 77D, the "Download images to computer" function is grayed out.

However, in our test of the newest Canon EOS 200D, the download option was available, but only when the SLR was connected to the computer in ad hoc (computer-to-computer) mode. We just couldn't connect in infrastructure mode (on an existing network). In ad hoc mode, therefore, the 200D is perfectly capable of sending the images produced directly to the computer, whether in JPEG or Raw.

Surprisingly, the 200D is able to automatically send the images to a computer in ad hoc Wi-Fi mode.
The yellow mark
Despite the deployment of SnapBridge on the Nikon range, this feature only offers to transfer images via Bluetooth to a tablet or smartphone. If you have a Wi-Fi box, then you will need to use third-party AirNEF software that we mentioned a few months ago. The software has the advantage of working with both Windows / Mac OS and Linux, and allows automatic downloading of images. The implementation for Nikon SLRs seems fairly straightforward. The site indicates that the software is compatible with certain Canon and Sony cameras.
The case of the Fujifilm and Sony hybrids
For those who use a Fujifilm hybrid equipped with a Wi-Fi chip, know that the brand offers software that automatically sends the images from the camera to a computer. This is PC AutoSave. This is available for both Windows and Mac OS. However, the box cannot connect directly to the computer and you must first connect the computer and the Fuifilm box to a local Wi-Fi network.
To transfer images from a hybrid to a PC, Sony offers its PlayMemories software which takes care of connecting to the box to automatically retrieve images to a computer.
Keenai, a universal solution?
While looking for a solution to automatically transfer photos to a computer, we discovered Keenai (Ricoh). A photo hosting service offering software that automates the backup. Have we found the Grail? Keenai seems to be approaching it all in all. It works with many boxes equipped with a Wi-Fi chip, but it also allows the use of SD / Wi-Fi cards like Eyefi Mob or Toshiba FlashAir cards. You can therefore transfer images with unconnected boxes.
You must first create an account on Keenai, but registration is free and allows you to access the various software for Mac OS X, Windows, iOS or Android.
We were thus able to transfer images from an Olympus Pen-F not recognized by Keenai using a Toshiba FlashAir W-04 card. Once connected to the Wi-Fi card's network, Keenai takes care of everything on its own. You take the pictures, and they are automatically transferred to the computer.

The Keenai app in action!

If the future of Eyefi cards seems uncertain, Toshiba has just presented the W-04 version of its AirFlash Wi-Fi cards. If Eyefi cards allow direct transfer to a computer, this is not the case with FlashAirs. Unofficial solutions exist. This requires third-party software that can be found on the developers page for FlashAir cards.
Communication by Wi-Fi remains full of mysteries and the solutions are sometimes simple to set up, sometimes complex. Do not hesitate to share your solutions on Facebook.
(Re) Read also:
to read also:NEWS : Photo
Airnef: transfer photos and videos over Wi-Fi from your Nikon
6 years ago