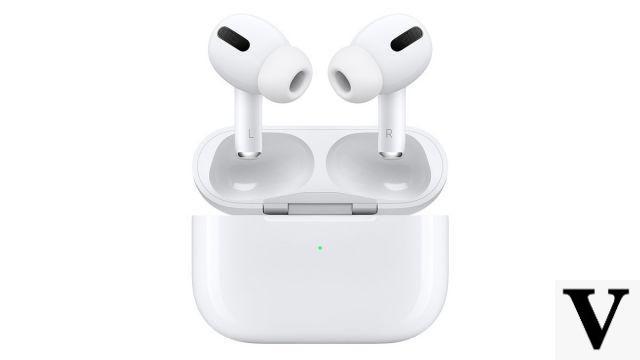 © Apple
Good news ! Finally, we suppose. Last night, Apple quietly updated the firmware its AirPods Pro , and no one seems to be able to get their hands on the release notes.
Is this the version supposed to bring the spatialized sound simulation, promised by Apple during its WWDC conference last Monday?
Read also:
WWDC 2020: What are your AirPods?
A very mysterious 2D27 version
As usual, Apple updates the firmware of its wireless headphones without any notification. Moreover, it is impossible to update your AirPods manually; you have to wait for the goodwill of Apple's servers, and ensure that the connection is established between the headphones and an iOS device to do this.
To check it, go to Settings> General> About> AirPods. If version 2D27 is displayed, your headphones are up to date. If not, the upgrade should not take long.
More concretely, it's a safe bet that this new version resolves the problems of "crackling" sound sometimes encountered by AirPods Pro users. Ambient noise cancellation may also improve. Finally, it seems clear that this version lays the foundation for the new features promised by Apple to accompany iOS 14 - the spatialization of sound in the first place.
However, this will not be active before the official release of the final build, scheduled for the start of the school year.
Via : MacRumors