WhatsApp is THE most popular instant messaging service around, offering a number of exciting features agolable on different platforms and operating systems. This article is aimed at those who are considering downloading and using WhatsApp your macOS to communicate with other people. But this guide may also be of interest to WhatsApp users who simply want to learn more about the service.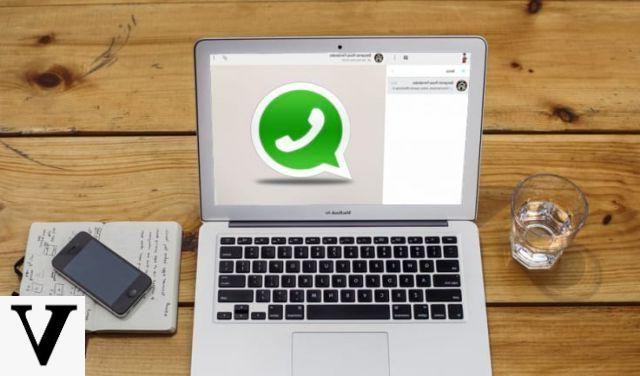 How to Download WhatsApp for Mac
There are basically two ways to download WhatsApp for Mac.
Mode 1:
Go to https://www.whatsapp.com.
Click on the DOWNLOAD link at the top of the page
Download WhatsApp for Mac
This method was also described in the guide: how to use Whatsapp Web on PC or Mac
Mode 2:
Go to the Mac App Store.
Search for "WhatsApp Desktop Mac".
Download the WhatsApp app for Mac.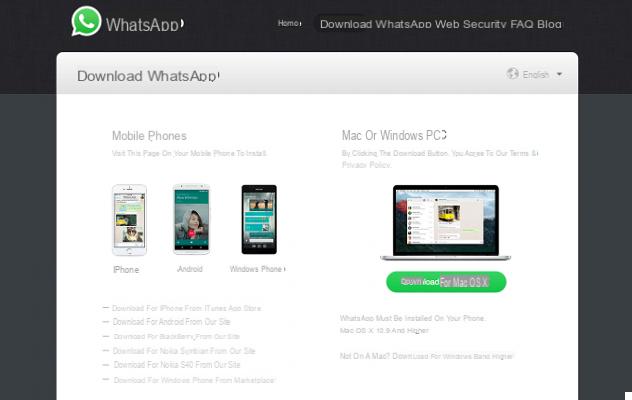 How to Uninstall WhatsApp Desktop Mac
If you ever decide to uninstall WhatsApp Desktop Mac manually, here's how:
Start Activity Monitor and search for "WhatsApp". If it appears, select it and end it.
Open the Applications folder and look for an application called "WhatsApp".
Drag it to the Trash to delete it
Open Finder and search for WhatsApp-related files and folders. If you see them, delete them.
How to Use Whatsapp for Mac
Before you can use WhatsApp on your Mac computer, you need to get your smartphone and scan a QR code to sync WhatsApp contacts and conversations directly to your Mac. Whenever you receive a message on WhatsApp, you will be able to see and reply to it from both your smartphone and your Mac computer.
The app WhatsApp for Mac it is divided into two main sections, on the left the contacts and in the center a window with the related chats. Below the chat window is a text box where you can type a message. To the left of the text box is a button with a smiley face. By pressing this button you can select the various emojis. To the right of the text box is a button with a microphone icon. By pressing this button you can create and send a voice message.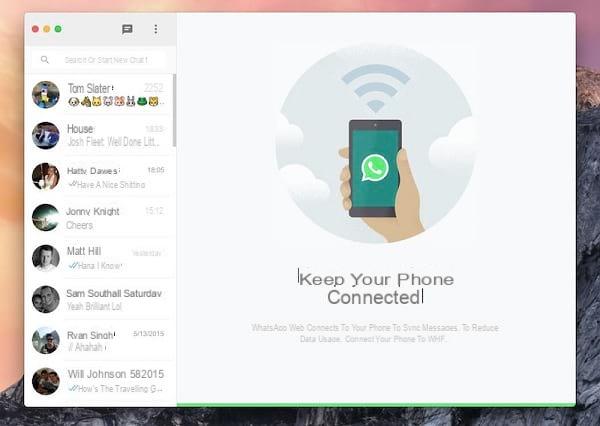 WhatsApp notifications appear in the Notification Center, but the app offers you the possibility to deactivate them if you prefer to receive them only on your smartphone or you may not receive them at all.
To enjoy all the features offered by WhatsApp, you obviously need a MacOS computer (Macbook, iMac, etc.) connected to the Internet with a microphone and webcam.
Why use WhatsApp for Mac
According to statistics, WhatsApp has over 1,5 billion monthly active users, with new users discovering and falling in love with it every day. There is certainly a good reason behind this enormous popularity considering also how fierce WhatsApp's competitors are and how more and more they are. alternative a Whatsapp.
For beginners, WhatsApp is free and agolable on multiple platforms and operating systems, including Android, iOS, Windows Phone, BlackBerry OS, Symbian, Windows, macOS and even "online".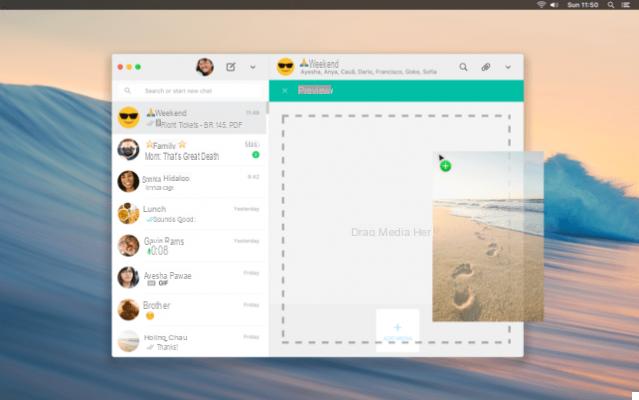 In addition to sending text messages, WhatsApp users can also perform voice and video calls, share images, videos and other media. Since WhatsApp sends messages over the Internet, users can avoid SMS rates and talk to their friends and family for free.
WhatsApp for Mac (and for other operating systems as well) also supports group conversations, allowing up to 256 people to share messages, photos and videos at the same time. All WhatsApp conversations are perfectly synchronized on all devices, making it easy to start a chat on a computer and end it on a smartphone a hundred miles away.
Although WhatsApp is owned by Facebook, having been acquired by the company in February 2014 for about $ 19,3 billion, it cares far more about users' security and privacy than its parent company. Use the end-to-end encryption by default, ensuring that no one can see your messages and hear your calls, not even those who work for WhatsApp or Facebook.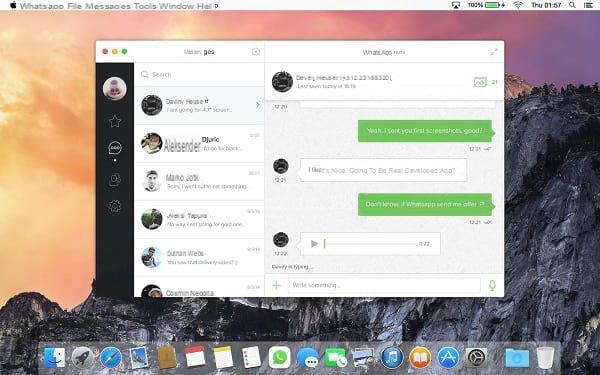 Alternative all'app Whatsapp per Mac
Even if the developers of WhatsApp work tirelessly to make it WhatsApp for Mac better with each version, it cannot be denied that there are alternative Whatsapp clients even better than the official client. We have selected three most popular alternative WhatsApp clients:
#1. Franz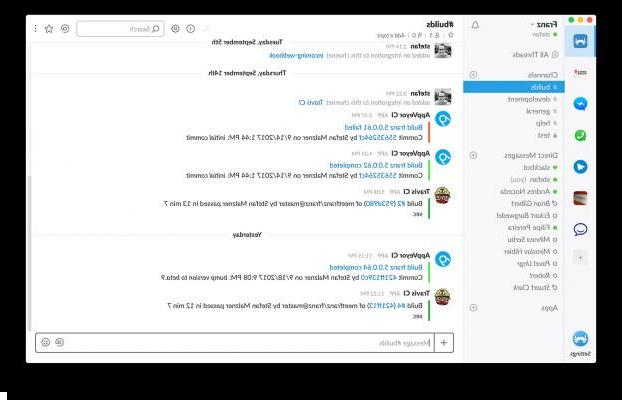 Franz is a multi-service messaging app that supports WhatsApp, WeChat, HipChat, Facebook Messenger, Telegram, Google Hangouts, GroupMe, Skype and many other services in one elegant application. Each service can be added multiple times, making Franz perfect for businesses, marketers and social media personalities. If you're tired of having to log into multiple messaging services every time you set up a new computer or work from a new location, Franz can eliminate your problems by simply allowing you to log into your Franz account and start communicating with whoever you want.
#2. Rambox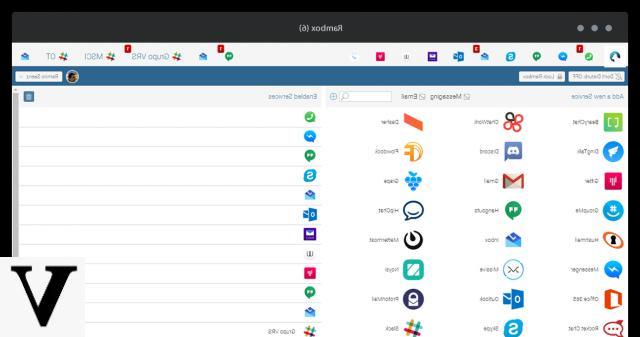 Rambox is a free and open source messaging and email app that supports nearly 100 different services, including WhatsApp, Skype, Slack, Gmail, Facebook Messenger, Telegram and many more. In addition to macOS, it is also agolable on Windows and Linux. Rambox can display notifications natively if the messaging service supports it, requires the use of a master password, execution in the system tray to avoid hindrance or the use of a Proxy if the network blocks some services. These are just some of the features
#3. ChitChat (WhatsMac)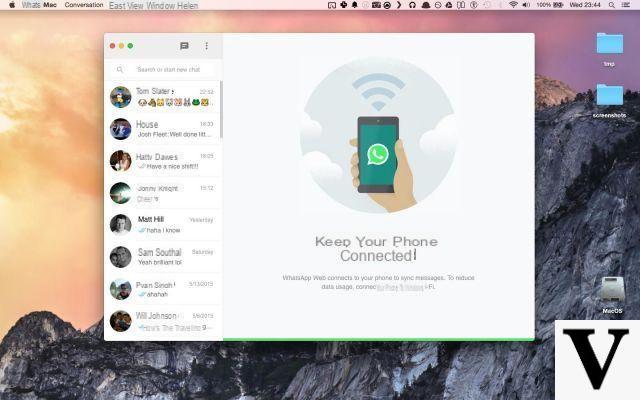 ChitChat (also known as WhatsMac) is a native "wrapper" for WhatsApp Web. In other words, it brings the WhatsApp Web client to macOS and integrates it with the operating system to allow users to receive notifications and use keyboard shortcuts to run various actions. Unlike the WhatsApp Desktop Mac app, which is still under development, WhatsApp Web is quite mature and bug-free.
Whatsapp for Mac. How does it work? -