A domain name is an Internet address that allows access to a website. It is an alphabetical name associated with an extension.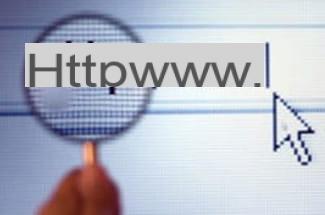 Take a domain name for your business
Our video
How to choose a name?

1. The length
2. The shape
3. Availability

Which extension to choose?

.com
. EU
.com
. Org
. Net
. Info
.biz

New domain name extensions

Examples of new domain name extensions by industry
New extensions: where to register or preregister your domain name
Why reserve a new domain extension?

Protect your domain name
Fight against cybersquatting

1. A l'amiable
2. Through the UDRP (Uniform Domain Name Dispute Resolution Policy) mediation procedure
3. By judicial procedure

See as well
Take a domain name for your business
Your company's website address is in the form of: www.your-domain-name.extension. Example with http://www.Idroid.com:
The name chosen is Idroid
The domain name is Idroid.com
The extension is net
A domain name avoids the digital display of the Internet address of the site, the technical form of which is the IP address made up of a series of numbers.
Our video
Loading your "FAQ: Take a domain name" video
How to choose a name?
It is easy for a business to choose an Internet address name. This is most often the name of the company, brand or a particular product.
Three checks to do:
1. The length
The shorter a name, the easier it is to remember
The name chosen must be between 3 and 63 characters
2. The shape
Several words can be associated by being separated by dashes
Capital letters are prohibited
Accents have been authorized since May 3, 2012:
It becomes possible to register domain names under .com comprising around thirty new characters.
The complete list of new characters includes the letters à, á, â, ã, ä, ​​å, æ, ç, è, é, ê, ë, î, í, ì, ï, ó, ò, ô, õ, ö , oe, ñ, ù, ú, û, ü, ý, ÿ and ß.
In addition to .com, this provision also concerns .yt (Mayotte), .pm (Saint-Pierre-et-Miquelon), .wf (Wallis-et-Futuna), .tf (French Southern and Antarctic Territories) and .re (the meeting).
Numbers from 0 to 9 are allowed
3. Availability
To check the availability of a domain name (name + extension) you have to do a Whois (contraction of the English who is?, Literally meaning who is?). It is a search service provided by Internet registers which also makes it possible to find out the name of the administrator of a site (the natural or legal person having acquired the domain name).
Check availability
To know :
The purchase of a domain name is done online with a "registrar".
Registrar: body accredited by the competent authorities for the allocation and management of Internet domain names.
You should only purchase a domain name from a registrar approved by ICANN (Internet Assigned Numbers Authority).
Most often the registrar provides a complete solution (domain name + site hosting)
The domains are leases to be renewed, depending on the case every year or every ten years.
The registrar is supposed to notify the site administrator before the end of the rental.
Consult the list of approved registrars
Some registrars in French:
Ikoula
Gandi
OVH
Domain Name
Which extension to choose?
The choice of the extension of your domain name is very important. Indeed, not all extensions are created equal: some have better connotations than others. A .com will always have a better effect on your customers than a .biz which can be a little underground. On the other hand, a vast majority of Internet users tend to type the .com when trying to remember the address of your website.
Here are the different extensions that exist.
.com
French official extension, it implies being geographically located on French territory. Anyone who can be identified online in the Registry, INPI and INSEE databases can register the names of their choice under .com.
The creation of the domain must be validated by AFNIC, the information and management center for Internet domain names .com (Spain) and .re (Reunion Island). The domain must respect the naming charter.
Consult the naming policy for .com domain names
. EU
Official extension of the countries of the European Union. Open to any person or company with a valid address in one of the member countries.
.com
International extension, it primarily concerns commercial sites. It is the best-selling extension in the world.
. Org
Originally intended for the sites of organizations or associations, it is now generalized.
. Net
Extension for geek sites (computer enthusiasts), it has since become very widespread.
. Info
It designates information sites but can also be used for all types of sites.
.biz
Short for "business", this extension was created for business, commerce, and business.
New domain name extensions
In 2012, ICANN, the domain name regulator, granted the right to several companies to create nearly 2000 new domain name extensions in 2013-2014.
Some of these extensions are already available and usable, others can be preregistered free of charge before their start-up is effective, and the desired domain name is usable. Once the extension is available, it is then possible to transform your pre-recording into a recording.
Several registrars, and various hosts offering domain name registration services, now offer to pre-reserve domain names with this type of extension.
Examples of new domain name extensions by industry
Commerce (.coupon, .solutions, .promo, etc.)
Culture (.photography, .buzz, .show, etc.)
Gastronomy (.cafe, .bar, .pizza, .restaurant, .vin)
Geography (.alsace, .aquitaine, etc.)
Companies, professionals (.expert, .sarl)
Real estate (.home, .immo, etc.)
Industry (.bio, .eco, .fashion, .auto)
Employment (.career)
Media (.audio, .blog, .book, .film, .photos, .video)
Health (.fit, .diet, .med, etc.)
Sport (.basketball, .dance, .football, .tennis, etc.)
Technologie (.email, .mobile, .page, .phone, .web, .zip, .forum)
New extensions: where to register or preregister your domain name
On the hosting site: 1and1, * OVH
On registrar sites: Gandi, etc.
Why reserve a new domain extension?
To protect its brand from cybersquatting,
To be more visible and stand out from its competitors,
To be better referenced in search engines and increase visits,
Protect your domain name
When a company reserves its domain name, it must ask itself the question of the border of protection given to the brand and to neighboring names. Everything depends on its communication strategy. A company which has markets abroad must, for example, consider also taking the geographic extension of the countries concerned.
A French company that acquires a .com domain name has every interest in doing so also in the current extensions (.com, .net, .biz, .org, .eu):
To avoid the risk of collusion with another domain with a similar name
To ensure a very low error rate when a customer enters the site address
- To avoid falling victim to domain parking, a lucrative technique consisting in redirecting unused domain names to advertising link pages.
A company in the process of being created should not wait for the start of its activity to choose its online name and its extensions. The domain name can be registered in your own name (that of the manager). Later, the manager can if he wishes to transfer his title to the company.
To ensure optimal protection, the company can register its trademark with the INPI. This makes it possible to avoid cybersquatting (purchase of domain names in order to resell them to rights holders). The WIPO (World Intellectual Property Organization) records a significant increase in the number of cybersquatting complaints every year.
Fight against cybersquatting
1. A l'amiable
Via a satisfactory financial transaction for both parties.
2. Through the UDRP (Uniform Domain Name Dispute Resolution Policy) mediation procedure
The dispute is submitted to WIPO arbitration
3. By judicial procedure
By submitting your complaint to a court (if both parties are in the same country)
See as well
Webmastering - Domain name
DNS / Domain names
Legislation - Domain name and trademark law
DNS on sebsauvage.net