Launched in February in Spain, the portable PS Vita console is opening up to new uses. Sony Computer Entertainment (SCE) has effectively released version 2.0 of its firmware today and launched the PlayStation Mobile Developer Program.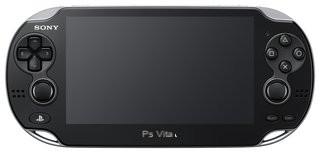 PS Vita 2.0: more versatile
The PS Vita is now benefiting from a major firmware update. In terms of video games, it mainly hosts the PlayStation Plus subscription service, which allows users to benefit from new games each month, synchronize their trophies and online saves (storage space of 1 GB). It is now possible to synchronize your content over Wi-Fi.
But the new firmware also and above all makes the console, and in particular the model with 3G connectivity, more versatile. It actually hosts an email client which, failing to support HTML, offers notifications.
In addition, its Internet browser is modernized considerably, since it uses HTML5 and JavaScript, which makes it possible to navigate on the majority of Internet sites. But the videos still don't work. Finally, a function allows you to share a URL on Twitter.
PlayStation Store opens to independent developers
The day before, Sony launched the PlayStation Mobile Developer Program. This finally allows access to the finalized version of a development platform (SDK) and then to the PlayStation Store.
Independent developers can therefore design and distribute, in free or paid version, video games as well as all kinds of applications, intended for PlayStation-certified Android smartphones and tablets as well as the PS Vita.
By opening up to independents, the PS Vita could open up to a new genre of games, as we have seen on iPhone or Android smartphone.