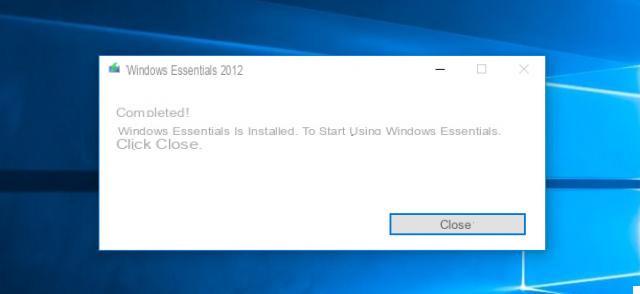 Part 1. Why doesn't Windows Movie Maker work on Windows 10?
With Windows 10 and Windows Movie Maker you can easily create customized movies from your photos, songs and video files. However, many users once switched to Windows 10 are experiencing a number of problems such as: program crashes, continuous freezes, video without audio / sound, restart of Windows Movie Maker, incompatibility of wmp projects, etc ...
In this article we look at some ways to fix the most common errors of Movie Maker on Windows 10.
Part 2. How to Fix "Windows Movie Maker Doesn't Work on Windows 10"?
Here are the most common problems and possible solutions:
1. What to do when Movie Maker doesn't work or doesn't open?
If Windows Movie Maker won't open on your Windows 10 PC, try updating your video card driver before restarting the program. Don't forget to check if there are the latest video drivers and if they are properly installed on your system. For computers with different brands, the most up-to-date drivers are always available on the websites of the various manufacturers. To check the driver version do this:
> Press the Windows + R keys on the keyboard;
> Type "dxdiag" and click on "ok";
> Check now if the information given is the same as provided by the manufacturer.
2. Videos created with Movie Maker have no sound
This is the most common problem for those trying to use Windows Movie Maker on Windows 10. In this case, type the word "services" in the search box at the bottom of Windows 10. Then select "Windows Audio" from the list of services offered and verify that everything is activated. Another way to solve this problem is this:
> Click on "Sound" in the control panel;
> Go to "Registration" and click on "Properties";
> Go to "Device usage" and select "Use this device", then press "OK".
3. Problem "Movie Maker has stopped working"
If Movie Maker suddenly stops working and crashes, the best solution is to remove the incompatible video filters offered online. In case you have already installed some of these filters then run Movie Maker in Safe Mode so that incompatible filters will not load. This will effectively solve the problem.
Part 3. The best Windows Movie Maker alternative for Windows 10
If the problems on Movie Maker with Windows 10 persist and the solutions described above have not been effective, then you can say that Windows Movie Maker is not compatible with Windows 10. In this case the only valid solution is to find a valid one Movie Maker alternative, Such as Filmora . Just like Windows Movie Maker, this editor allows the user to add videos, photos, audios, record videos, and create very beautiful and dynamic movies. It also allows the user to add titles and texts on selected items, as well as captions and special effects.
Filmora Video Editor it is definitely compatible with Windows 10 and is available in a free demo version. Here are the links to download it:
Screenshot:
Transitions and special effects tab:
i have the old and best windows movie maker, but it doesn't work with windows 10, what can i do?
I'm pissed off at the beast !!! After working hard to document a journey, I suddenly find myself unable to save it. Windows 10 is a rip off !!!
I have Windows 10 on HP ENVY 15ae004nl Notebook I CONFIRM that I have installed Windows Essentials 2012 with "" Photo Gallery "" and "" Movie Maker "" including… !!!!! EVERYTHING WORKS PERFECTLY FOR ME… (including updates) Note that I had formed the pc for a problem on the internal hard disk, then I subsequently reinstalled the operating system and, of course, I had to reinstall Windows Essential 2012 too…. How did I do ... ??? I had previously saved the application to be installed on a DVD (which I still have)



windows essential no longer available from 10 January 2017? the lack of movie makers weighs a lot, it's just a shame. At the next purchase I will definitely switch to apple !!!!
YOU ARE FANTASTIC III
Movie Maker Not Working on Windows 10? -