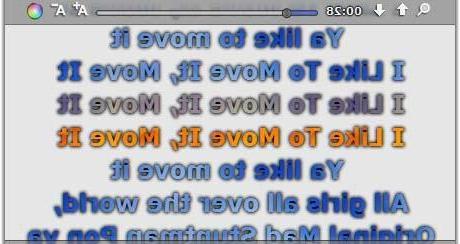 Would you like to play karaoke backing tracks with the words displayed on your computer screen? Today this is also possible without having to use specific karaoke players.
In fact, in this article we see how to view the karaoke text on the player that we have probably all already pre-installed on our PC, that is Windows Media Player.
To play MP3 backing tracks with karaoke lyrics on Windows Media Player we need to download a small application that will automatically integrate into the player: the application is called MiniLyrics
Once installed on your PC, when you open it you can decide which player to integrate it with. The list of integrable players is very long, and among these we mention Windows Media Player, Winamp, VLC, iTunes, Spotify.
Well, now that we have integrated the karaoke window, let's see where and how to find backing tracks with integrated karaoke. One solution is to buy karaoke mp3 backing tracks online. Another solution is to create them yourself.
How do you insert Karaoke lyrics into an MP3 track?
It's very simple, if you have the song in classic mp3 format you can add the words via a karaoke synchronization program. A suitable program for this purpose is Kanto Syncro Karaoke.
Once downloaded and installed, the steps to follow to perform the synchronization operation are essentially 3:
1) Load the Mp3 base (or possibly also midi or kar)
2) Import or copy the lyrics of the song
3) Start the synchronization by clicking on the words of the text while the music is playing .. obviously going to time 🙂
To obtain an MP3 compatible with Minilyrics, the type of synchronization in id3v1 must be set in the options of the Kanto Syncro program (or Lyrics3 v2)
Ok, finally just save the file and you can play it on your Windows Media Player, reading (and singing) the words that will be displayed on the screen.
ALTERNATIVE TO MiniLyrics: If you don't want to install the plugin to view mp3 karaoke lyrics, then the solution is to create karaoke backing tracks in video format. In fact, with Kanto Syncro you can insert the text in an mp3 and in the end decide to save everything in MP4 or AVI format. So video formats compatible with any video player.
Karaoke with Windows Media Player / Winamp / VLC -