The format PLZ (XML Forms Architecture) was introduced by Adobe Systems, and provides the ability to insert (fillable) fields into PDF documents and determine the layout of a form. Because it is embedded in the PDF, this component can be used to fill out forms, perform calculations, validate work, and save changes made in filled forms. If you have a PDF form in XFA format in your hands, below you will see how you can open it, view it, fill it in or convert it to other formats. The program to rely on for all these operations is PDFelement Professional.
Recognizing an XFA-based PDF form is simplified with PDFelement as you only check the functionality of the XFA form in the PDF output profile (via automatic field recognition of the form). It is also important to save the module in "compatibility" mode to proceed with the various changes.
How to Fill in XFA Based PDF Form
Step 1. Download and install PDFelement Professional on your Windows or Mac PC
Here are the links to download the free trial version:

Initial screen of the program after installation: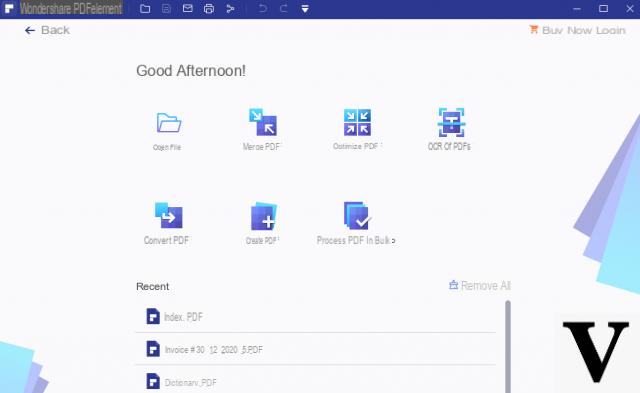 Step 2. Import the XFA module into the program
To import the form into the program just drag it from your computer into the PDFelement screen. Or click at the bottom left on OPEN FILE ...
The form preview screen will open immediately and you can start making the changes you want and fill in the XFA form changes.
Step 3. Fill out XFA form
Click on the tab at the top Forms, and then on the toolbar you will notice several icons, each with an editing and filling function of the XFA form. By clicking on "Modify Forms"You can in fact start editing the various fields and write in the PDF form, by clicking on"Form Field Recognition"You can make interactive even those fields that cannot be filled in, and so on ...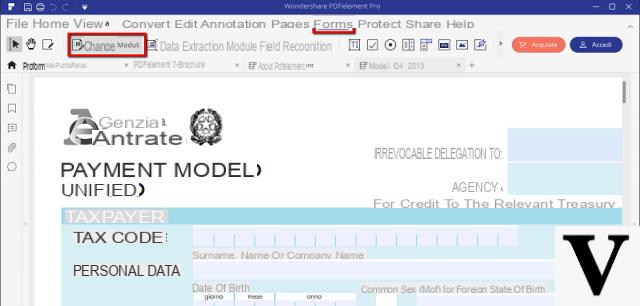 Once you have completed filling out the XFA form, you can save it by clicking on the top left Fillet and then Save with name.
Learn more about XFA Modules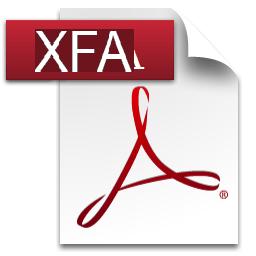 The architecture of moduli XFA it is an architecture based on XML which supports the creation of documents through the use of templates based on the XML language. Its features meet a wide range of business needs, including dynamic reflow, dynamic actions based on user interaction or automatic server events, headers, footers, and complex form representations that can process data on large scale.
PLZ can be seen as the set of two main components: templates and content. The models define the rules of presentation, calculation and interaction and are based on XML. Content is the static or dynamic data, stored in the document, which is associated with the templates.
Dynamic XFA indicates that the content will later be defined as binding to a template. In such a form here's what you can do:
Form fields can be moved or resized
Form fields automatically grow or shrink based on the amount of text entered or deleted.
As a form field grows, it can span multiple pages
Elements on the page are shown or hidden as needed
it is very beautiful indeed extraordinary
How to Fill in PDF Form in XFA Format -