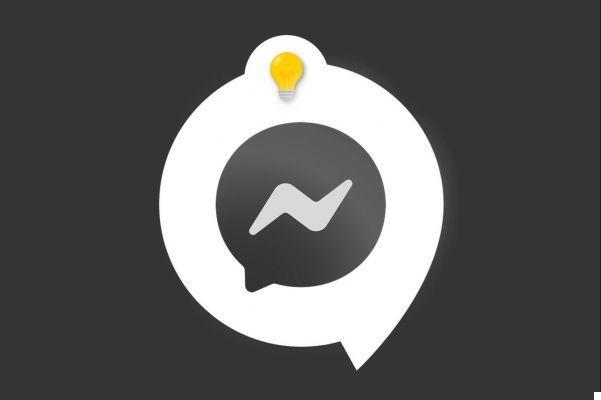 The ephemeral mode allows you to send messages which will be erased as soon as they are read and when you leave the conversation. No visible trace will thus persist on your application. Messenger nor on that of your interlocutor.
Ephemeral mode should not be confused with secret messages. In fact, on the first, the data sent is not encrypted in any way, unlike secret conversations which are protected but which will only be erased at your request.
Activate and deactivate ephemeral mode on Messenger
1. Launch the Messenger app on your mobile device, then open the chat you want to continue with ephemeral mode.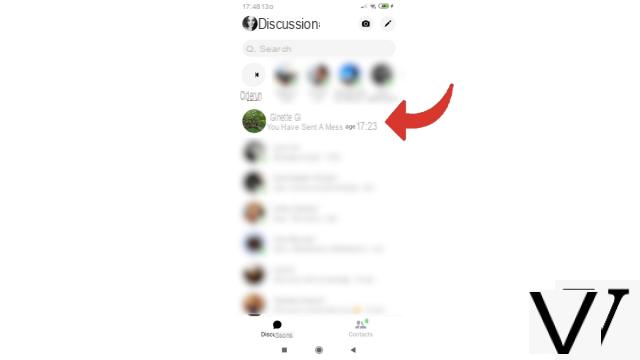 2. Slide the screen upwards and hold your finger for a few seconds: ephemeral mode will activate.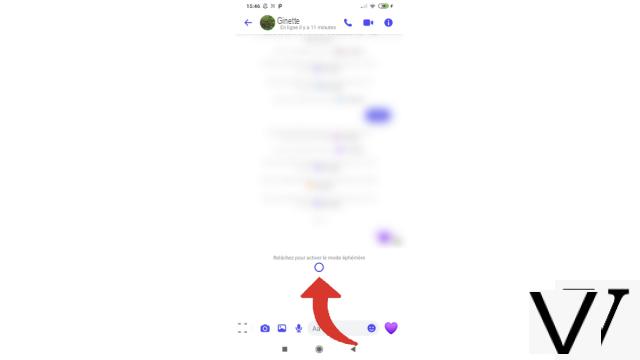 3. If this is your first time using it, you will see a message like the one below. Press "OK" to confirm your conversation with this mode.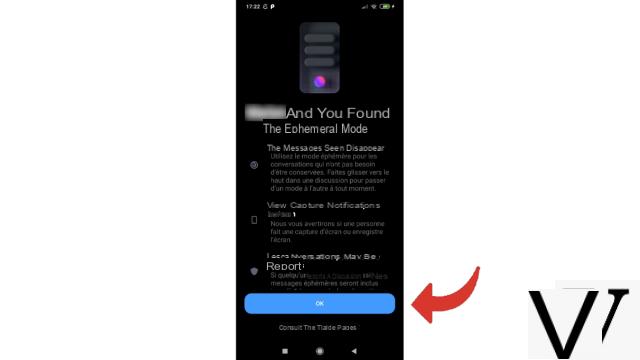 4. You can now talk to your interlocutor. Your messages will disappear, for you and for him, when they have been read and the conversation is closed. To exit this mode, you can press "Disable ephemeral mode" at the top of the screen.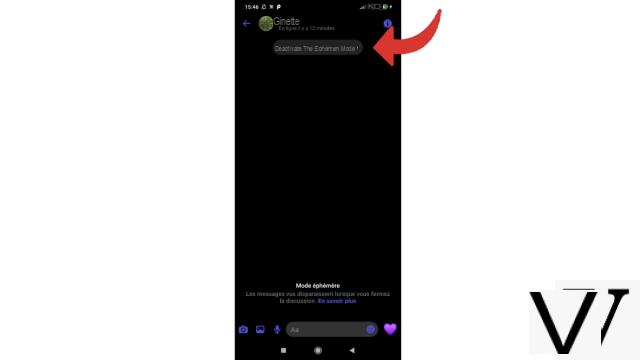 You now know how to activate and deactivate ephemeral mode. While this mode offers greater privacy when chatting, remember that the other person always has the option of taking a screenshot if they want to keep any of your messages or images.
Find other tutorials to help you master all of Messenger's features:
Our complete Messenger file: tips, advice and tutorials.

How to create an avatar on Messenger?
How to change accounts on Messenger?
How to watch a story on Messenger?
How to make a call on Messenger?
How to delete your search history on Messenger?
How to receive a copy of my personal data on Messenger?
How to download stickers on Messenger?
How to integrate a personalized emoji on Messenger?
How to delete a message from a conversation on Messenger?
How to send a voice message on Messenger?

How to send your position on Messenger?