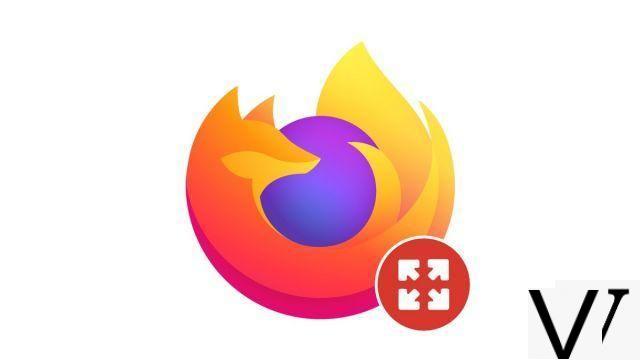 Full screen mode is a convenient tool for our eyes, which allows Firefox to occupy the entire screen. It comes in handy for enjoying HD on small computers, but also allows you to stay focused on what you are doing without risking being distracted by other open tabs!

But when there is nothing more than the content of the web page displayed, how do you turn off full screen mode? This is what you will discover in this tutorial dedicated to teaching you how to optimize your browsing on Mozilla Firefox!


Disable full screen mode on Firefox
You must first move the cursor to the top of the screen to reappear the taskbar which is hidden in full screen mode.



Open the Menu located at the top right of the page. Look for the line where the Zoom.


To the far right of this line you will see a symbol composed of two arrows pointing inwards. Click on it to exit full screen mode. Notes : You can also use the keyboard shortcuts. Just press F11. If you have a compact keyboard format, simultaneously press the keys Fn et F11.
That's all ! To start full screen mode, the process is the same. Press the same keys for the keyboard shortcut, and use the same symbol to change the screen with the cursor. You will notice that the arrows point outwards when it comes to engaging the full screen.
Find other tutorials to optimize your internet browsing with Mozilla Firefox:
How to open a tab in a new window on Mozilla Firefox?
How to open and close a tab on Mozilla Firefox?
How to import and export your favorites on Mozilla Firefox?
How to display your favorites on Mozilla Firefox?
How to add a site to favorites on Mozilla Firefox?
How to activate read mode on Mozilla Firefox?
The essential keyboard shortcuts on Firefox
How to mute a tab on Mozilla Firefox?