Tired of hearing native iPhone ringtones? Discover an easy way to compose and save personalized ringtones on your device for free.
IOS limits
For once, Apple does not really make life easier for its customers so that they can easily integrate ringtones of their own. Dozens of free apps make it easy to create ringtones, but not save them directly to iPhone! With its compartmentalized environment on all sides, the only way to enjoy a ringtone concocted with an apps is to send it to yourself by email, then to retrieve it on a computer and finally to synchronize it on the terminal via iTunes. Another less complicated solution is to create ringtones directly in iTunes using its music tracks. Here are the steps to follow.
Create a ringtone on iTunes
Go to your computer and launch iTunes. In your music library, select the song you want to turn it into a ringtone. Right click on it and press "Get Info" from the drop down menu.
In the window that appears, click on "Options". Now you have to define the part of the song you want within the time limit of 30 seconds in the "Start" and "End" boxes. Examples: 0:00 and 0:30 or 1:00 to 1:30, etc.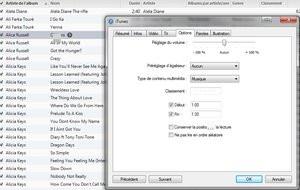 Go back to the library, and right click again on the song on the same song, and press "Create AAC version": a new file of the same name with a duration of 30 seconds is displayed below the l 'original.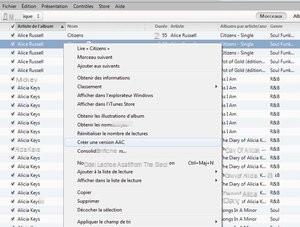 Then, you need to find this song in the iTunes recording folder on your computer in order to convert it to a ringtone. To do this, all you have to do is change its extension ".m4a" to ".m4r": "r" for "ringtone". Select the song and press the "F2" key on your keyboard to modify it. Finally, click on "Yes" in the message that appears on the screen. Then drag it into your iTunes library in the "Sounds" section.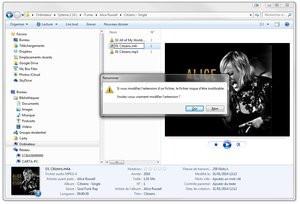 Drag the song into your iTunes library under "Sounds". Then synchronize your iPhone to add the ringtone to your terminal. All you have to do is select the new ringtone in the menu of your iPhone by pressing "Settings / Sounds / Ringtone" and touch the name of the saved file.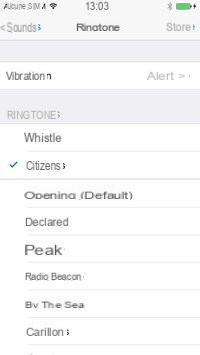 Conclusion
By repeating this procedure, you have the possibility of recording different ringtones and also modifying the sounds of the alerts: SMS, Alarm, Calendar, Twitter ... On the other hand, to create more complex ringtones by mixing for example several songs, the only one solution is to use dedicated applications such as "Ringtones", "Ringtone for iPhone iOS 7", or even "Ringtone maker".