Whether it is to play Fortnite, use an emulator or the latest game streaming services, a controller is essential to play in good conditions on Android phone or iPhone. Small overview.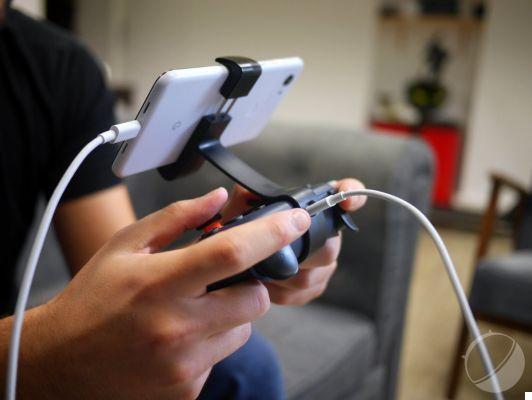 Cross-platform games, such as Fortnite, are increasingly found on mobile. Unfortunately, the handling of an FPS (or certain other types of games) on a touch surface remains frankly poor. Add to that an explosion of game streaming services like Google Stadia or especially Xbox Cloud Gaming now available to everyone! With all these options, the controller becomes more essential than ever for those who want to play seriously on their smartphone.
After very calm years, the small gamepad market has been turned upside down by the arrival of new generation consoles and that's good! What are the best Android and iOS controllers? Discover our selection. And if you're more of a PC player, we also have a dedicated guide to PC controllers.
New Xbox controller: our recommendation
If there is one controller that will have had a major impact over the past fifteen years, it is that of the Xbox 360. If it has not revolutionized anything, it has established itself as the benchmark meter in the sector both in terms of ergonomics than compatibility. And the new version of the controller accompanying the release of the Xbox Series X is no exception.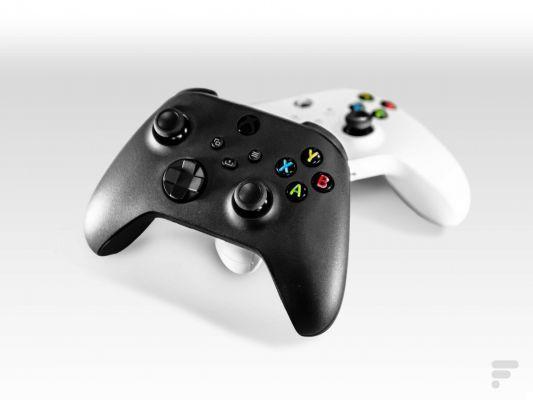 The new Xbox Wireless Controller // Source: Arnaud Gelineau - Idroid
Microsoft is not changing a winning formula and this controller therefore retains the shape of its predecessor, however with very slightly downward measurements. Microsoft has obviously learned from its high-end Elite Series 2 controller since we find a more effective grip and a redesigned D-pad. The triggers are also able to vibrate, but the function is not active on smartphones.
But the big highlight of this controller is its almost universal compatibility: it works without a hitch on Windows, iOS, Android, Chromecast or even your Nvidia Shield TV. It is hardly that on PS5 that it will not work… If you have the budget, one does not do better for the moment and as a bonus you will be spoiled for choice as regards the colors. And if you are curious, find our test of the Xbox Wireless Controller.
Note that a revision with a more pleasant rubberized grip is available in Aqua Shift Edition and 20 years anniversary.
Find the new Xbox controller for 50 € at Amazon
Sony DualSense: for PlayStation fans
Arrived with the PlayStation 5, the DualSense controller is a relatively major development in the family of Sony controllers. If it retains the same layout of the keys, this controller adopts a more modern form and, it must be admitted, directly inspired by that of the Xbox.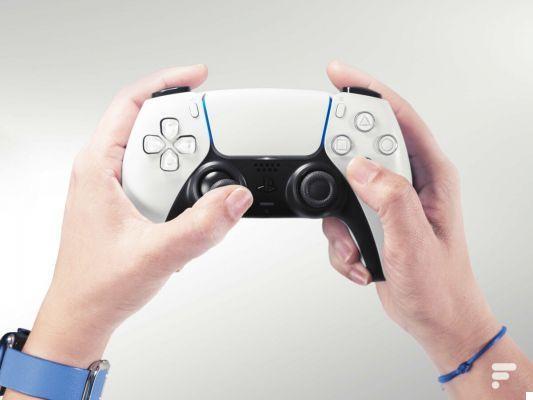 The ergonomics of the DualSense controller, the good idea of ​​the PS5 // Source: Idroid - Arnaud GELINEAU
In practice, it turns out to be much more comfortable than its predecessor, thanks to larger dimensions and more rounded curves. Like on the Xbox, the plastic is also slightly textured, which makes it easier to grip, especially if your hands sweat a bit. The build quality is generally impeccable. The buttons do not change much, with a slightly softer feel. The biggest evolution, the adaptive triggers, will not however be exploited outside the PS5.
Autonomy side, there is better compared to the PS4 pad since it takes a dozen hours.
There remains the question of connectivity. In addition to USB-C, it can be connected to an Android device via Bluetooth. For iOS, full support will be added with System Update 14.5 which is expected to land shortly.
If it remains a little less comfortable than its competitor from Microsoft, the DualSense is a completely possible option for playing on mobile if you prefer its form or if you simply already have a PS5! Too bad, however, that it is so expensive.
Find the Sony DualSense for 63 euros at Amazon
SteelSeries Stratus duo : l'alternative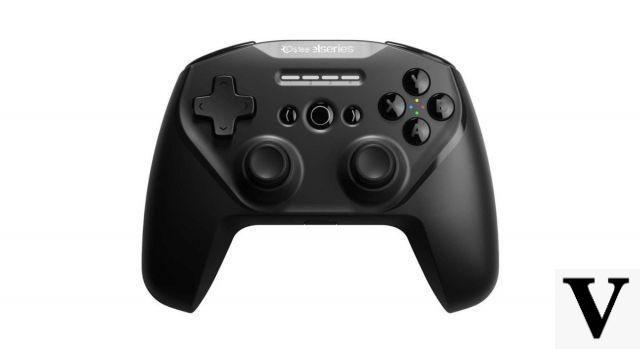 Controllers for smartphones with symmetrical sticks are not legion. However, SteelSeries has managed to deliver a product that meets this demand with the Stratus Duo. Compatible with Android smartphones (and also PCs), the SteelSeries Stratus duo is one of the best alternatives to the Xbox controller for playing on Android.
It has two joysticks on the bottom and a directional pad. Its 4 LEDs allow you to know the battery level, or indicate your player number if you are playing a multiplayer game. The Stratus Duo has a rechargeable battery and is WiFi compatible (via supplied USB adapter) for PC gaming with lower latency. It works with Android, but not iOS.
Find the SteelSeries Stratus Duo at 69 euros on Amazon
Razer Raiju Mobile : l'option luxe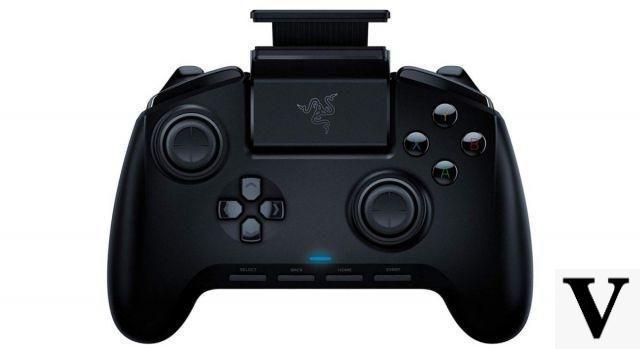 Razer's reputation is well established in terms of gaming peripherals. The firm has launched a mobile version of its Raiju controller. It differs from other models by the presence of a support intended to accommodate your smartphone which will connect with or without wire.
Razer emphasizes its many buttons and their quality, and we can trust them on that. These can also be easily remapped via the Razer app. Finally, there is the possibility of adjusting the stroke of the triggers for even more responsiveness. All in a beautiful setting.
Its biggest flaw is its price, launched at 149 euros, it can sometimes be found around 135 euros, that's a lot for a smartphone controller. Also note that it is only compatible with Android. If you have an iPhone, go your way.
The Razer Raiju Mobile controller is available at 125 euros.
Find the Razer Raiju Mobile at 125 euros
Razer Kishi: de faux airs de Switch
If the concept of controllers on the edges of the phone appeals to you, the Razer Kishi may interest you. As long as it respects the maximum dimensions (145,3 - 163,7 mm (height) x 68,2 - 78,1 mm (width) x 7,0 - 8,8 mm (thickness)), your smartphone will come therefore nestle between the two parts of the controller.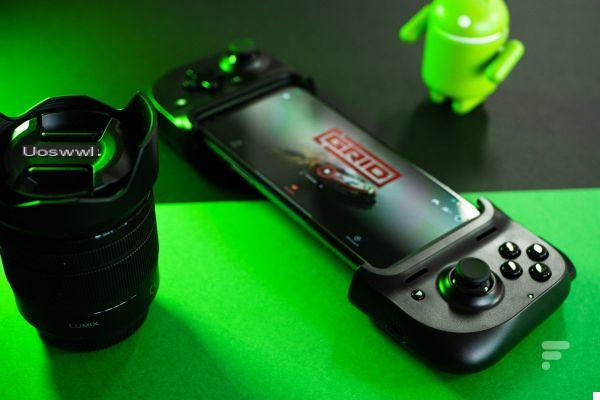 The Kishi controller is compatible with most smartphones // Source: Edouard Patout for Idroid
If the comfort is at the rendezvous, we must specify that the machine is above all designed for titles supporting the pads. It also fully supports the various streaming services. In the radius of regrets, however, we will note plastics that would have deserved to be better given the requested price. Find our full review of the Razer Kishi.
Find the Razer Kishi for 83 € at Amazon
8bitdo controllers: old-fashioned and a little cheaper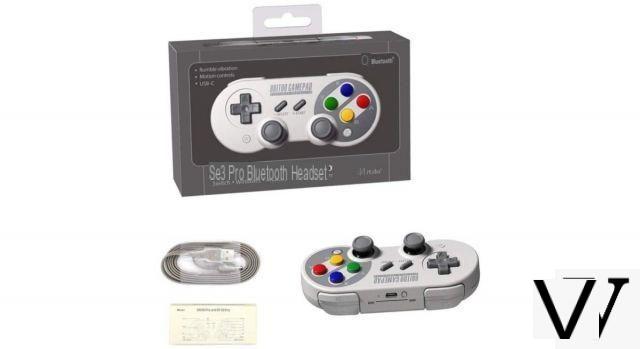 As we said in our guide to the best PC controllers, we have a soft spot for 8Bitdo controllers. The firm is updating several iconic models of our old home consoles, but with modern technologies, we therefore find sticks and triggers in addition to a Bluetooth connection.
This is a good option for those who love old-fashioned designs while still being able to enjoy them on modern games. They all work with Android, but also PCs or even the Switch. However, they are not compatible with iOS. It is also a generally a little cheaper option.
If you want to know more, we tested the SN30 Pro + from 8bitdo.
There are many versions of 8Bitdo controllers. We really like the Super Nes inspired version at 47 euros.
Find the 8bitdo controllers
What about cheap Android controllers?
You will find on Amazon many "cheap" Android controllers from unknown brands, often directly from Shenzhen. In general, these products are of poor quality, not to say disposable ... We recommend that you pay around twenty euros extra for more reliable controllers.
Choosing the right controller for your phone
Bluetooth ou USB ?
Both technologies have their advantages and disadvantages. Bluetooth has for him the simplicity and the possibility of moving away a little from his telephone. In return for its wire on the leg, a USB controller avoids the latency induced by Bluetooth. A point to keep in mind if you mainly plan to play fast tracks or require a perfect respect of the timings.
How do I assign controller keys to the controls?
iOS takes care of everything, if you have an iPhone you don't have to do anything (whether it works or not). On Android, the Octopus app can help you assign keys to specific commands.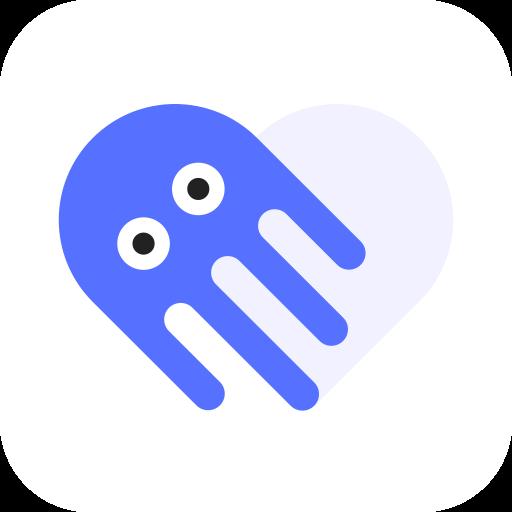 Octopus - key assignment on Android
Download Octopus - Key Assignment Android Free APK
What if I want to play streaming games?
With the arrival of Google Stadia, Microsoft xCloud or even GeForce Now on smartphones, investing in a controller is a very good idea. The vast majority of titles are designed to be played on the pad. Among the current services, it is especially xCloud from Microsoft that catches our attention. With a very extensive catalog and availability on all platforms, it seems well on its way to establishing itself as the Netflix of video games. If you're already buying your PC games, don't hesitate to take a look at Nvidia's GeForce Now, which is cheaper and also very efficient. For a more complete overview, do not hesitate to read our file on the subject.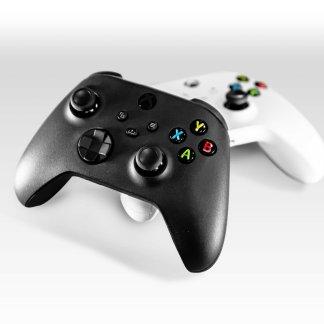 The best PC controllers to choose from in 2021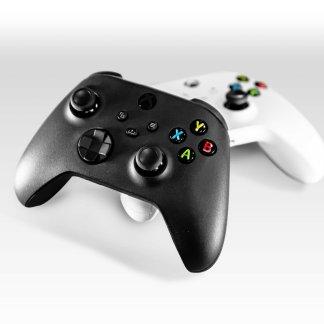 You don't know which PC controller to choose to enjoy your games? Here is our selection of the best controllers for gaming, wireless or wired, Xbox brand or other.